This Is How Much Your Sugar Habit Is Costing You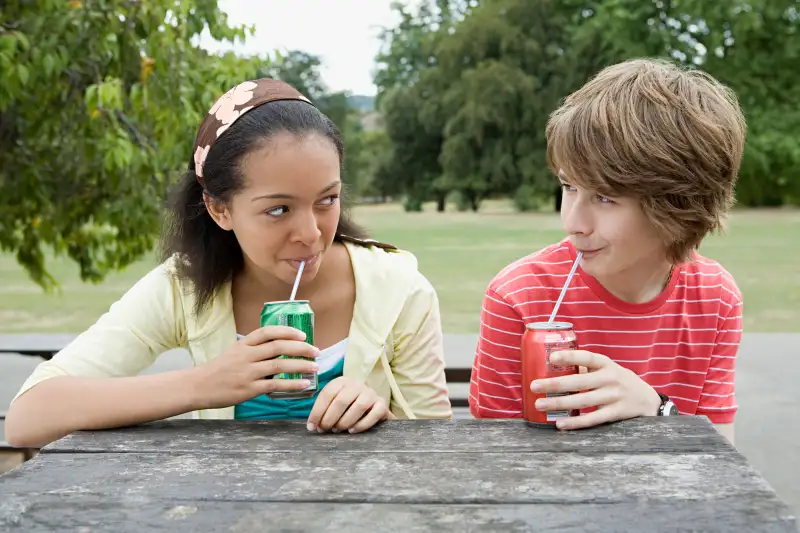 Image Source—Getty Images/Image Source
Got a sweet tooth? Your sugary habit may be costing you in more than calories.
Americans consume 94 grams of sugar a day—about 358 calories—according to the U.S. Department of Agriculture. That's equal to roughly two and a half cans of Coke, exceeding the government's recommendation to limit added sugar to about 50 grams (200 calories) for someone on a 2,000-calorie diet.
Sugar's prevalence is in large part due to big spending from the sugar lobby. In the 2012 election cycle, the sugar lobby spent $7.9 million trying to influence policy on various pieces of agricultural legislation, as reported by Open Secrets.
But they're not the only ones paying big for sugary treats. About 30% to 40% of the healthcare expenditures in the U.S. are paid toward "issues that are closely tied to the excess consumption of sugar," such as obesity and diabetes, according to a 2013 report from Credit Suisse. Assuming total healthcare expenses of at least $3 trillion, that would mean Americans collectively spent $1 trillion, or about $3,136 per person, on treatment for sugar-related conditions.
That said, sugar consumption has declined in recent years. In 1999, Americans were eating about 111 grams of sugar a day, the equivalent of about 423 calories. Part of the reason for the decrease could be a general decline in soda drinking: Sales of carbonated soft drinks fell by 1.5% in 2015, following declines of 1% and 3.2%, respectively, in the prior two years.
Soda drinkers are facing an additional hit to their wallets now that cities like Philadelphia and Berkeley, Calif., have levied taxes on soft drinks. While it remains to be seen whether these measures will have a positive effect on public health, if saving on a sugar tax isn't enough incentive to change your habits, think about that approximately $3,000 you could be shaving from health care costs.