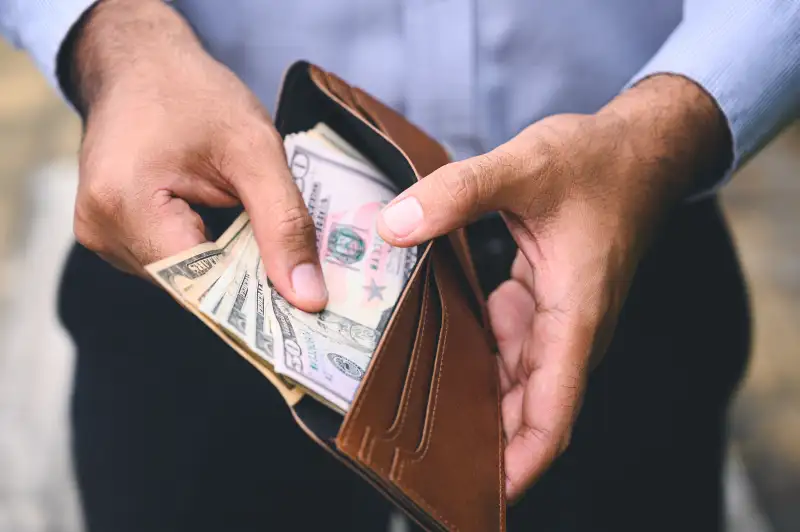 SoFi Technologies has provided customers with unsecured personal loans since 2011 and has quickly earned its spot on our list of the best personal loans. In this guide, you'll find a complete overview of everything you need to know to decide whether SoFi is the right option for you.
Best online lender
If you have a credit score above 680, SoFi offers great benefits that other lenders don't offer, such as 60-second rate checking, same-day funding, unemployment protection and seven-day customer service. SoFi provides loans of up to $100,000, and if you don't qualify on your own, allows co-borrower (though this might increase your approval time by a week or two). The lender also has a robust educational section on its website.
SoFi personal loans pros and cons
Pros
Fast, same-business-day funding
Considers alternative credit data
Offers unemployment protection for up to one year
Cons
Requires good to excellent credit
Doesn't offer choice of payment due date
Pros explained
Below is an overview of the main benefits SoFi personal loans have to offer.
Fast, same-business-day funding
SoFi's streamlined application process makes it possible to apply and get approval for a personal loan online in just a few minutes. You can do this through the website or the mobile app. The company also uses soft credit pulls to give you a pre-approved rate without affecting your score.
Once everything is finalized, SoFi can transfer the funds to your bank account on the same day. This is a huge benefit for people who need access to funds quickly. Plus, you can get up to $100,000, which is more than many lenders with same-day funding. Be aware this only applies to single borrowers, not co-borrowed loans.
Considers alternative credit data
Many lenders only consider traditional credit data, namely your credit score, to determine whether they lend to you. SoFi, on the other hand, considers alternative sources to determine your creditworthiness, including cashflow, professional history and how financially responsible you've been. And the company still offers competitive rates, regardless of the credit data source.
Offers unemployment protection
SoFi's unemployment protection allows you to pause your loan payments for up to three months at a time, for a maximum of 12 months over the life of the loan. During this time, interest will still accrue on the loan, but you won't be required to make payments until you can resume working.
To be eligible for unemployment protection, you must have the loan for at least nine months, and it should be in good standing.
Cons explained
SoFi personal loans have plenty of benefits, but you should also know their disadvantages.
Requires good to excellent credit
SoFi requires that you borrow at least $5,000. This might be more than you need or can afford to repay.
Doesn't offer choice of payment due date
Unfortunately, SoFi requires you to make payments on a specific day each month, which might not align with your personal budget or payment schedule.
While SoFi does offer a grace period of 30 days for late payments, some people may still find it difficult to make payments on the specified due date. This lack of flexibility may make it challenging for some borrowers to stay on top of their loan payments.
SoFi personal loans offerings
SoFi personal loans can be used for any number of reasons. Regardless of what you use the loan for, there are some basics to keep in mind.
Loan amounts
SoFi loans can be for us much as $100,000, and some states may cap the minimum amount at $5,000. That high minimum may mean this lender isn't for you, if you only require a small amount of funding. In that case, you should look for other personal loan options.
No fees
SoFi doesn't charge prepayment, origination or late fees like som other lenders. That means no charging you for late payments, paying off your loan before its term ends, or for originating the loan.
Same-day funding
According to data from SoFi, over eighty percent of personal loans from between January 1st and December 1st, 2021 (signed before 7pm ET on a business day), were funded the same-day.
How to apply for a SoFi personal loan
The first step is to prequalify and find out the rate you qualify for. This can take as little as 60 seconds, and is done with a soft credit pull. Once you choose to proceed with the loan and pick your term length — between 2 and 7 years — then SoFi then conducts a hard credit check. When you've finalized signatures on all documents, funds can be wired to your account in as fast as one business day.
SoFi personal loans pricing
In this section, we'll take a closer look at SoFi personal loan pricing.
APR: SoFi personal loans offer lower APRs than many loan providers and much lower than typical credit card rates. However, APRs can vary based on several factors, including credit score, loan amount and repayment terms — and SoFi does have fairly high credit score requirements. If your credit score doesn't make the cut, we recommend you check out our guide to the best bad credit loans.
Loan amounts and terms: SoFi gives you the option to borrow a minimum of $5,000 (depending on state limits) and a maximum of $100,000. You can choose the payment term you want, from 2 to seven years.
SoFi personal loans financial stability
When you're considering a personal loan, you need a lender with solid financial standing. SoFi is a reputable lender that has been in business for over a decade and is backed by prominent investors such as SoftBank and Silver Lake. This investment provides SoFi with a strong financial foundation and allows the bank to offer competitive rates and features.
As we've learned from several recent high-profile cases, even the largest financial companies can collapse. But even if SoFi Technologies or any bank you have a loan with goes bankrupt, it shouldn't affect your loan payments.
SoFi personal loans accessibility
SoFi makes it easy for anybody to apply for a loan online. Customer service representatives are not available 24/7, but they are accessible at most times. Below is more information about SoFi's customer service and experience.
Availability
SoFi's customer service for personal loans is available on Monday to Thursday from 5 a.m. to 7 p.m. PT and on Friday to Sunday from 5 a.m. to 5 p.m PT. Having customer service representatives available on the weekends is a helpful feature many providers don't offer. You can also chat with the virtual assistant at any time. This assistant should be able to give you answers to common questions.
This schedule does not apply to personal loan applications. You can apply for a loan online anytime and get your rate in one minute. This is also a great feature because you can make an informed decision about your loan quickly instead of waiting for days.
Contact information
You can reach SoFi's personal loan support team via telephone at 855-456-7634 or use the online chat 24/7 once you have your account set up. With the online chat, you'll first talk to the virtual assistant, which can connect you with a representative if necessary.
Aside from these contact options, you can also tweet at the company by tagging @SoFiSupport.
User experience
User experience is one of the main pros of SoFi personal loans. We found, across several different review platforms, that borrowers had positive experiences overall.
The ease and speed of applying through the website or mobile app, combined with quick processing and same-day funding, make receiving a loan through SoFi fast and smooth. These were key points in the reviews we read.
SoFi personal loans customer satisfaction
Online reviews rate SoFi in the four out of five-star range on many sites, and an A+ with the Better Business Bureau.
One of the main positive comments about SoFi's personal loans is the easy and fast application and approval process. If you're interested in getting a personal loan without any stress, SoFi can be a great choice.
SoFi personal loans FAQ
Is SoFi personal loans legitimate?
Yes. SoFi personal loans are not a scam. This company has been around since 2011, offering customers fast approval personal loans and other financial products. If approved, you can trust that SoFi will deposit your funds the same day.
Is SoFi good for personal loans?
Yes. SoFi offers competitive rates on personal loans. You can borrow up to $100,000. Plus, the application and approval process is much faster than many other lenders, making it a great option for people looking to get funds quickly.
Can you have 2 SoFi personal loans?
Yes. The only thing you need to do to qualify for a second personal loan is to make three consecutive on-time payments for your first loan. Then, you can apply for your second one.
How we evaluated SoFi personal loans
To provide a complete review of SoFi personal loans, we took a deep dive into things such as:
Interest rates and fees
The ease of the application process
Special offers
Perks to customers
Customer reviews
User experience of the website and any associated apps
Summary of Money's SoFi personal loans review
SoFi is a great option if you're looking for quick funding and have an excellent credit history. You can borrow up to $100,000 and receive the funds the same day you get approved. Users on review sites mention this fast process as a main benefit.
To get these benefits, though, you need a good credit score, generally above 680. If you have a score in this range and are looking for a personal loan, you should find out the rate you would get from SoFi. The inquiry is free, and it won't affect your credit history.
Finally, if you don't have a great score, don't worry. Instead, check out our guide to the best personal loans for bad credit.