Here's the Priciest Painting Sotheby's Has Auctioned This Year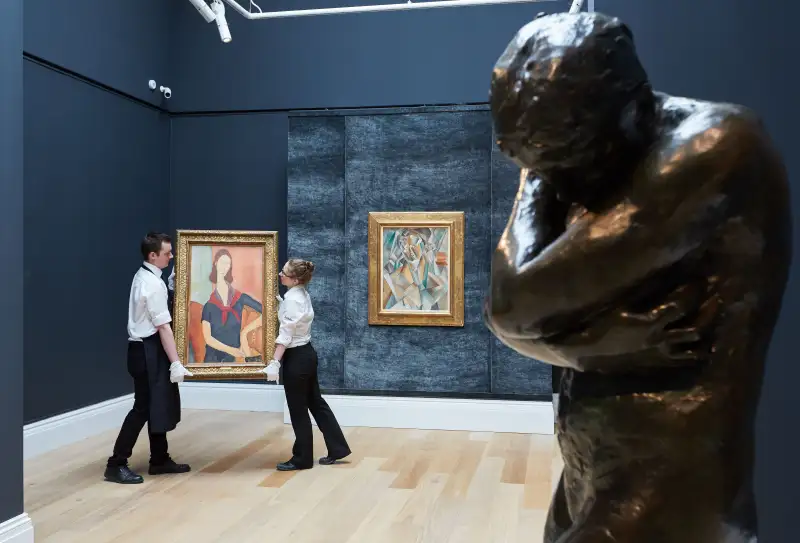 Michael Bowles—Getty Images
Saving up for the day you can make your own big art purchase? Well, you might want to keep saving, because Sotheby's just revealed its highest sell of 2016 so far, and it's nowhere near affordable.
The painting, Picasso's 'Femme Assise,' sold for $63.6 million. According to the New York Times, the sale is the highest ever for a Cubist painting at auction. Painted in 1909, the work was originally purchased by Sotheby's in 1973 for roughly $500,000.
Despite a declining art market and declining sales overall, Sotheby's second-quarter net income was $89 million, up from from the $67.6 million for the same time last year, according to Bloomberg. Overall sales fell 10%, as many collectors are hesitant to part with prized artwork amid the rocky financial markets. "While we would certainly prefer to see a stronger art market, we are pleased with the progress we have been making," Tad Smith, Sotheby's president and chief executive, said in a statement.
Read More: This Purse Sold for $300,000 in a Record-Setting Auction
'Femme Assise' is one of Picasso's early works and part of a collection that is widely acknowledged as "the true beginnings of Cubism," according to Sotheby's. It depicts Picasso's lover, Fernande Oliver, and was painted while the couple lived in Paris. This ranks much lower on the scale of other Picasso works, though, and another piece of his, 'Les Femmes d'Alger (Version 'O')' holds the record for most expensive piece of art ever sold, at $179.4 million.