How to Watch the PGA Championship for Free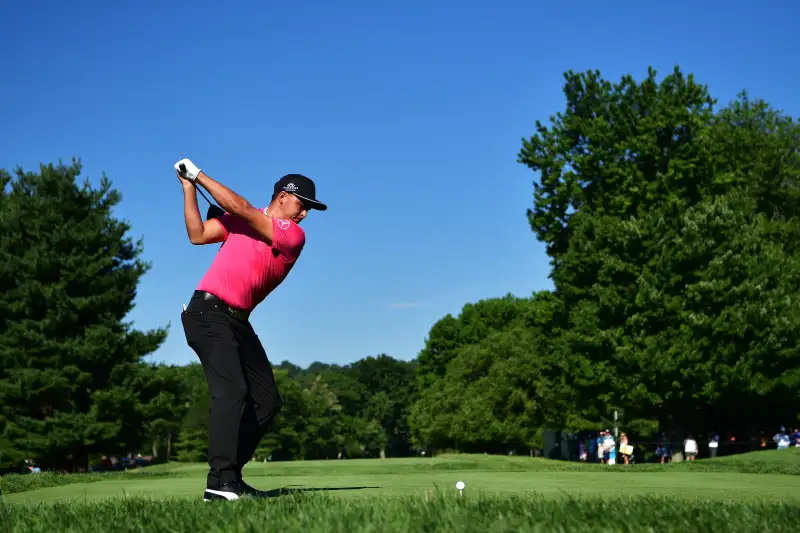 Stuart Franklin—Getty Images
The Wanamaker trophy is polished, the Baltusrol stadiums are filled, and Rickie Fowler's colorful array of Puma merchandise has been carefully selected. If you know what any of this means, you're probably excited for the start of the PGA Championship, and hoping to catch every moment of 2016's final major tournament, which started this morning and concludes Sunday evening. The only problem is, you don't have cable to watch or a TV to sit glued to this weekend.
The good news is, though, that live streams and other broadcasting methods are easy to come by for free -- you don't even need a cable subscription. Get on PGA.com for a continual live stream, accessible just by registering with the site through one of your social media accounts or by downloading their app. This coverage is also supplemented with focuses on must-see players, like Phil Mickelson, who was runner-up in the British Open a few weeks ago and winner of the last PGA played at Baltsurol in 2005, or Dustin Johnson, whose win would make him the No. 1 world ranked player. Another fan favorite to watch out for--Andrew Johnston, the 23 year old Englishman known as Beef. You could also get the PGA Tour Live app for more coverage and features. Although a subscription is normally $5.99 a month, if you sign up today for the 7-day free trial you'll never pay a cent. (Just remember to cancel when the tournament ends to avoid a fee.)
Read More: How to Watch All the TV You Want Without Paying a Cable Bill
If you're looking for a more substantial option for watching golf and other sports beyond the Championship, Sling TV is an alternative TV package that offers a set group of channels to subscribers, and also has a 7-day free trial. TNT is one of these offered channels, where most of the PGA Championship live coverage will be this year. Sling, too, has an app for streaming on your phone or other devices, with no additional hardware or spending required.