This Purse Sold for $300,000 in a Record-Setting Auction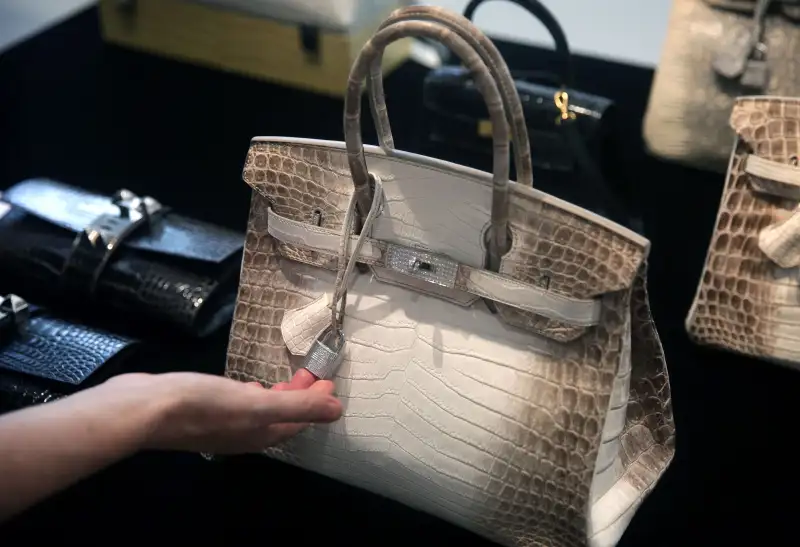 ISAAC LAWRENCE—AFP/Getty Images
A Birkin handbag made of white crocodile skin is likely the most expensive purse in the world, after it went for more than $300,000 in an auction at Christie's in Hong Kong on Monday.
The matte-white crocodile-hide handbag went to an unknown buyer for $300,168 -- well above Christie's initial price estimate of between $194,000 and $259,000. The handbag is believed to have fetched a higher price than any bag ever sold at auction, reports CNBC.
Himalayan Birkins—so named because the hide of a Nilo crocodile is laboriously dyed to create a gray and white coloring reminiscent of snow-capped mountains—are some of the most sought-after purses on earth. They include hardware made of 18-karat white gold and diamonds.
Experts believe the luxury manufacturer Hermés makes only or two of the purses every year.