3 Promotions That Show Sprint Is Desperate for Your Business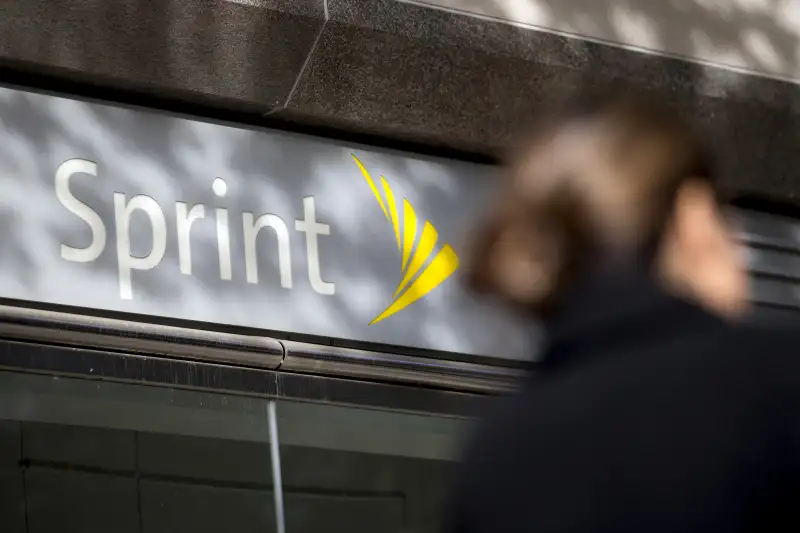 Andrew Harrer—Bloomberg via Getty Images
Sprint just announced that it will hand deliver new phones to customers' homes and then help them set up the devices. The new promotion is set to start in Kansas City (near Sprint's Overland Park headquarters) before rolling out to Miami, Chicago, and the rest of the United States.
Yet for anyone paying attention to the industry, the promo reads more as an act of desperation than a great deal. Though Sprint has been holding on to about 16% market share for the last few years—about the same as T-Mobile, and half as much as top-two carriers Verizon and AT&T—it has poor customer satisfaction rates and an especially high "churn" rate, or percentage of customers who dump their provider each quarter.
To be fair, the "D" word gets thrown around a lot when cellphones are being discussed. Last year, T-Mobile CEO John Legere accused AT&T of being "desperate" by offering a $450 buyout plan for customers who jumped ship from rival carriers. Then, days later, T-Mobile upped the desperation ante by offering its own $650 buyout plan—and AT&T quickly (and quietly) ended its offer. And it's not just wireless carriers: Reviewers of HTC's new "Uh-oh protection" program have called the deal desperate, since it offers a free replacement if you break your phone within the first year. Even iPhone users with AppleCare+ don't get totally free phone replacements.
But Sprint in particular has garnered much attention over the years for especially desperate-sounding promotions. Here are 3 signs the company really, really wants your love.
1. Sprint will meet you at Starbucks, the gym, or wherever
The company's new hand-delivery promotion offers a time-window precision that might make even Amazon Prime customers jealous.
"We will deliver pretty much anywhere... and it's an exact-on-time delivery," Sprint vice president Rod Millar told The Verge. "You can tell us '6:45, and meet me at McDonald's.'"
Sounds convenient, but also potentially awkward—particularly for the Sprint "expert" who gets to roll up in this extremely cool-looking car and wait for you to finish ordering your fries.
2. Sprint will cut your AT&T or Verizon bill in half
This past December, Sprint announced it will now give you a 50% discount off whatever monthly fee you were paying AT&T or Verizon if you cancel your plan and switch.
Of course, the company also uses the promotion to get you locked into one of its various device programs. Those include the "iPhone for Life Plan," which is not so much a chance for you to get a free new iPhone every few years (like it sounds) as it is a lease program in which you pay a monthly fee on top of your service charges—and do not technically own the phone.
3. Sprint will give you $550 to ditch T-Mobile
If you trade in your T-Mobile phone, you get $200 upfront from Sprint, plus up to $350 per line for dropping your T-Mobile contract.
Given that Sprint is in serious danger these days of slipping behind T-Mobile in the cellphone wars, this promotion makes sense. In 2014 alone, the company bought back more than 3 million phones from rival carriers.
Then again, if it wants to earn back market share, the service provider might want to focus less on promotions and more on, well, service. Sprint's poor coverage kept it off of Money's Best Cellphone Plans list last year, and despite some improvements, the company still ranks below its peers according the most recent report by RootMetrics, a company that rates mobile plans.