Psst! Starbucks Is Giving Customers Free Access to Major News Sites Now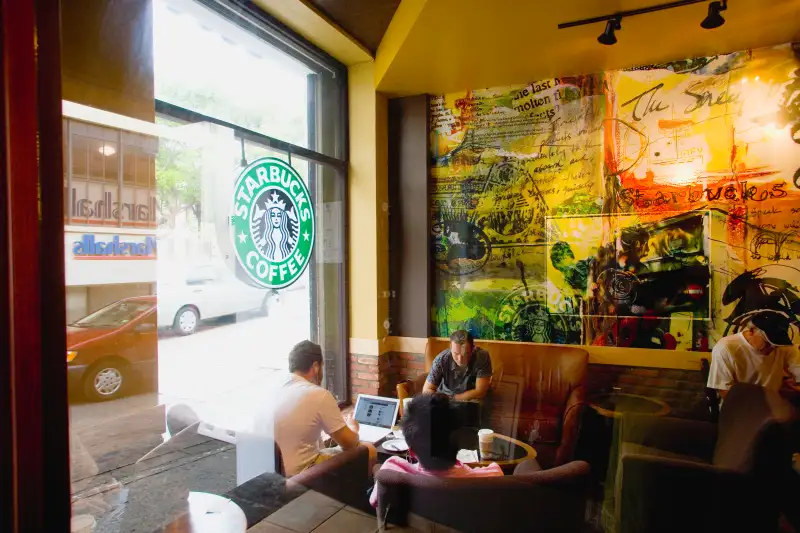 Atlantide Phototravel—Getty Images
You have a new reason to hit Starbucks and hang out over your morning brew: The coffee chain will now let you read up on the news online for free, with no need for customers to log in to subscriptions and no chance that you'll encounter an annoying paywall.
As of October 1, Starbucks began offering customers complimentary digital access to many major news outlets and papers that require a paid subscription. The coffee shop is providing access to the following newspapers through its free in-house Wi-Fi service: The Wall Street Journal, USA Today, The Seattle Times, Chicago Tribune, The Baltimore Sun, Orlando Sentinel, and New York Daily News.
"It has been our vision that Starbucks remains a unique and sought out destination complemented by elevated digital relationships with our customers. With that in mind, we are exploring new ways to bring news and content digitally to our stores," an announcement from Starbucks explains.
Bear in mind, however, that the coffee company is only trying out the free news service for a limited time, and it's unclear when the service could be removed or changed.
Starbucks is rolling out free access to digital newspapers at the same time it is getting rid of physical newspapers in its coffee shops. In July 2019, Starbucks announced it would no longer sell print newspapers starting in September. The coffee shop had been selling newspapers for the past two decades in its 8,600 stores. Part of the reason for the removal was due to "shrinkage," a.k.a. theft, as many people would read the papers without paying and replace them before they left the shop, according to the New York Post.
Apparently Starbucks has heard the cries of customers who are upset about the disappearance of newspapers, and it is bringing back this essential part of many morning routines for free — at least in digital form, at least temporarily.
"This is just the beginning," Starbucks' statement reads. "We will continue to listen and learn from our customers, looking for new opportunities to deliver news, content and experiences that are relevant to our customers, inspiring to our partners and meaningful to our communities."