Starbucks Will Soon Serve Ice Cream at over 100 Locations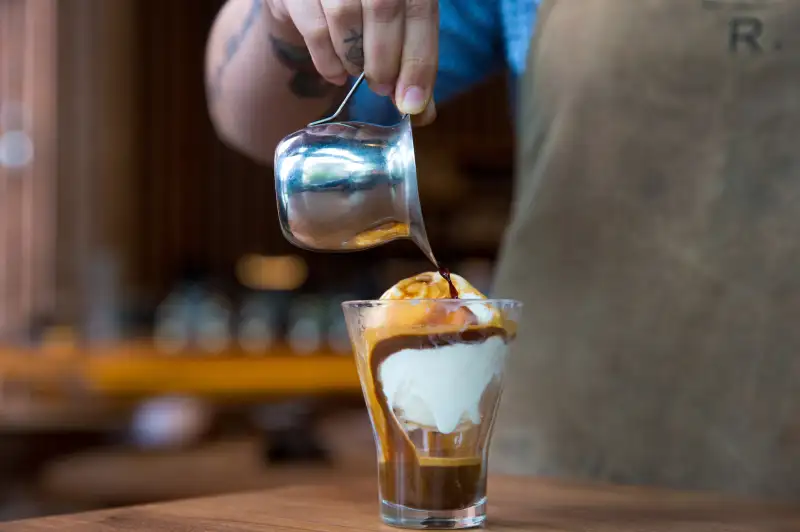 Joshua Trujillo—Starbucks
Ice cream lovers rejoice: Starbucks is adding affogato to the menu.
An affogato is what you get when you pour espresso over ice cream. And according to Business Insider, Starbucks will start testing the sweet treat at over 100 of its outlets located in Orange County, California. The company is also debuting its more expensive Roastery Affogato menu at 10 Reserve bar locations in L.A., Washington, D.C., and Boston, Business Insider reports.
It's not the first time Starbucks has experimented with affogato on its menu: In 2016, the chain introduced affogato-inspired Frappochinos. Starbucks' Seattle Roastery also started offering affogato to its customers last year, and it's reportedly very popular.