The 10 Best 'Gig Economy' Jobs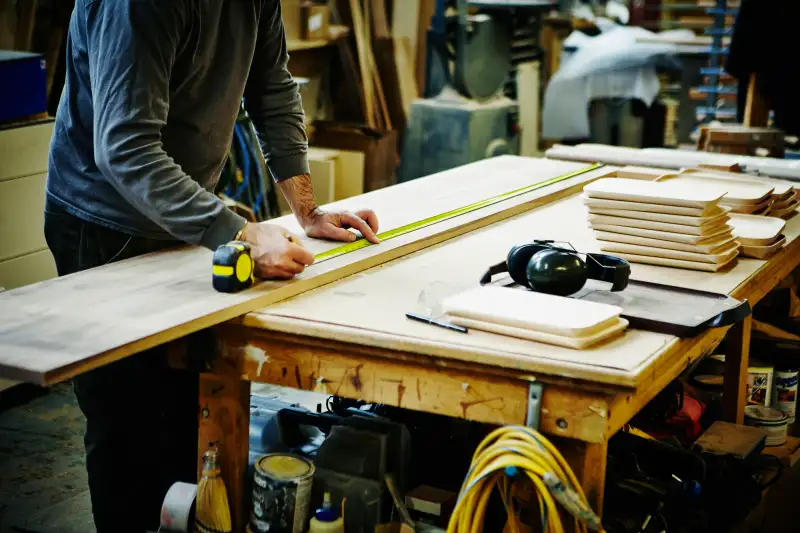 If you're looking for the best part-time, freelance or contract jobs, then being an accountant might just be for you.
That's according to a new report from job search site CareerCast which used wages and future growth for its ranking of "gig economy" jobs.
According to the site's criteria, contract accountants stand to make the most out of the jobs ranked, earning an average wage of over $30 an hour. They're also in demand from the beginning of the year to Tax Day, as people rush to get their returns in by the April 15 deadline. The field is growing by around 11%, which is lower than some of the other trades listed.
If working with numbers isn't your style, there are plenty of creative or techie jobs to pick from.
Working as a broadcast and sound engineering technician was ranked second, with around 13% of workers already self-employed. The perks here? You can be contacted online with ease, but the work could take you anywhere in the world.
Driving delivery trucks comes in fourth, boosted by online shopping and holiday periods, which are especially busy.
The report uses data on averages and projections from the Bureau of Labor Statistics and averages and projections to rank freelance jobs and part-time and full-time positions.
This work-on0demand ethos isn't new, but it is growing. The flexibility, supplementary income and the chance to work remotely appeal to workers.
It's not all good news though. CareerCast notes that a persistent worry for U.S. workers is a lack of health care benefits in freelance and part time work.
Here are CareerCast's top 10 jobs for the gig economy
1. Contract Accountant
Median Hourly Wage: $32.30
Growth Outlook: 11%
2. Broadcast and Sound Engineering Technician
Median Hourly Wage: $20.09
Growth Outlook: 7%
3. Carpenter
Median Hourly Wage: $20.24
Growth Outlook: 6%
4. Delivery Truck Driver
Median Hourly Wage: $13.34
Growth Outlook: 5%
5. Interpreter/Translator
Median Hourly Wage: $21.24
Growth Outlook: 29%
6. Management Analyst
Median Hourly Wage: $39.10
Growth Outlook: 14%
7. Multimedia Artist
Median Hourly Wage: $30.76
Growth Outlook: 6%
8. Occupational Therapist
Median Hourly Wage: $38.54
Growth Outlook: 27%
9. Software Developer
Median Hourly Wage: $48.41
Growth Outlook: 17%
10. Web Developer
Median Hourly Wage: $31.23
Growth Outlook: 27%