How to Launch a Business with Friends — and Stay Friends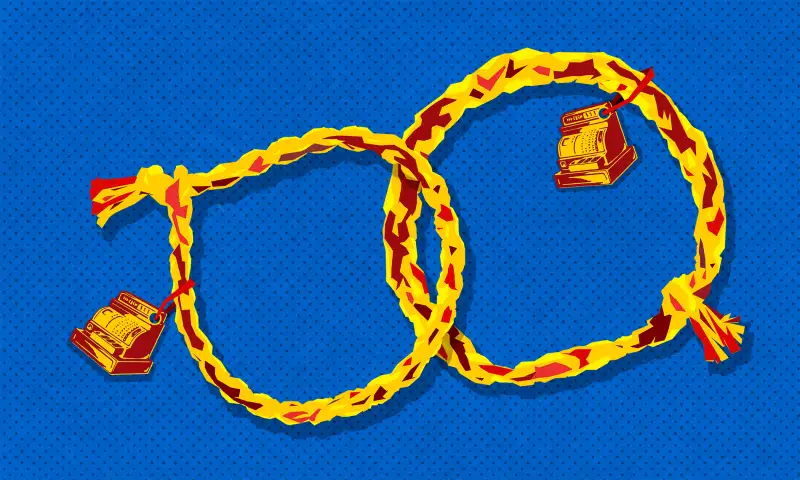 Illustration by Sarina Finkelstein for Money; Getty Images (1)
There is something to be said for going into business with your friends. You know each others' strengths, weaknesses, and quirks. And if you're going to devote most of your waking hours to a new venture, why not team up with people you really like?
Here's how to keep it that way.
Make It Legit
One of the most common mistakes rookie entrepreneurs make is creating a limited liability company—a simple step that you can initially take without a lawyer—but neglecting what really matters: the operating agreement. Among other things, this key document spells out who has a say in company business, how profits are split, and what happens if one of you wants out.
Talk Vision, Mission, and Values
This may sound like the fuzzy trappings of Corporate America, but your vision and values can guide critical decisions about running and growing your business.
"Take the time to vocalize and write out what you both want as a company and individually," says Jen Hansard, who co-founded Simple Green Smoothies with her friend Jadah Sellner. The friends learned that they value quality time with their families and would run the company in such a way that they didn't sacrifice family time for the bottom line.
Take this a step further and spell out your company's vision, mission, and values. You can find guidelines and worksheets at DIY Committee Guide.
Put Your Personalities to the Test
"On the surface, you may think you get your friend fully," Hansard says. "But when it comes to daily business, it's important to really know how they work under the hood." Figuring out whether your friend is, say, a strong-willed leader or a sociable free spirit can help you communicate better and find a middle ground when you don't agree. You can diagnose yourself at 16personalities.com.
Divide, Trust, and Conquer
When four college friends (two married couples no less) founded children's sunglasses company Babiators in 2010, they knew they needed to split roles and responsibilities. "We each have our own domain," says Molly Fienning, who co-founded the company with her husband, Ted, and friends, Carolyn and Matthew Guard.
To avoid any confusion they created a "decision matrix" that shows when decisions can be made independent of the group, and when everyone needs to have his or her say.
Separate Business and Pleasure
Lest your friendship be overrun by conversations about new hires and cash flow projections, set aside times when business is off limits. The Babiator partners carve out social events and entire vacations where they avoid talking shop.
Hansard and Sellner have a protocol for communication. "We only text when it's personal or related to traveling together and need a quick reply," says Hansard. "Otherwise we stick with emails, Slack, phone calls, and Google Hangouts."