States Are Spending More Money on Colleges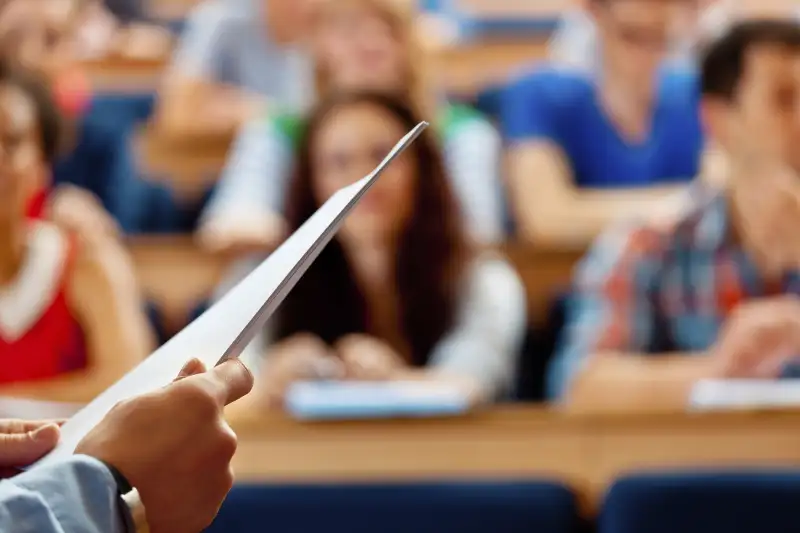 Izabela Habur—Getty Images/iStockphoto
State support for higher education is on the rise, slowly rebounding from drastic cuts during the Great Recession.
On average, there was a 4.1% increase in state financial support for colleges and universities between fiscal years 2015 and 2016, according to the Grapevine report released today from Illinois State University.
The spending situation in individual states varies, of course. Oregon led the country with a 16.2% one-year increase, while funding in Arizona was set to drop 14% between fiscal years 2015 and 2016. Overall, there were increases in 39 states and decreases in nine. Two states—Illinois and Pennsylvania—are in the midst of chaotic budget arguments and haven't decided on spending levels yet.
As the price of attending college has climbed, state support for higher education (or the lack thereof) has come under sharp criticism. Many observers see declining state aid as the primary reason families are shouldering more of the costs at public colleges today than in the past.
According to the College Board, about $5.55 of every $1,000 Americans earn goes toward state subsidies of higher education, a dollar less than a decade ago and $4 less than in 1990.
The Grapevine report measures all sources of support to higher education, including tax subsidies. But it doesn't factor in enrollment changes, so it may be that spending per student is down even though overall spending it up.
The total support figures also don't distinguish among the purposes of the spending. They might include subsidies to keep tuition down or fund new programs—or money to finance pension programs for state employees, which wouldn't directly affect students.
Still, last year half of the states were spending less on higher education than they had five years earlier. This year that number dropped to 15 states, with the worst cases in Arizona and Louisiana, which are funding higher education 20% less now than they were in fiscal year 2011.
The drop in the number of states spending less than they were five years ago "suggests an ongoing albeit slow recovery in many states from the losses experienced in the wake of the last recession," the report says.
Check out the table below to see how much your state budgeted for higher education this year.
| States | Total support | 1-year % change | 5-year % change |
| --- | --- | --- | --- |
| Alabama | $1,495,204,091 | 1.83% | -3.14% |
| Alaska | $361,313,700 | -6.14% | 3.79% |
| Arizona | $790,861,600 | -14.03% | -27.31% |
| Arkansas | $987,607,481 | -0.40% | -2.77% |
| Californiab | $13,159,274,906 | 7.14% | 19.80% |
| Colorado | $864,901,546 | 11.07% | 13.34% |
| Connecticut | $1,195,472,274 | 7.25% | 11.09% |
| Delaware | $230,005,700 | 1.51% | 8.26% |
| Florida | $4,373,335,560 | 3.63% | 6.22% |
| Georgia | $3,008,844,318 | 3.64% | 1.76% |
| Hawaii | $599,395,080 | 5.51% | 14.39% |
| Idaho | $419,045,700 | 4.38% | 20.39% |
| Illinois | N/A | N/A | N/A |
| Indiana | $1,777,700,217 | 5.74% | 13.61% |
| Iowa | $849,068,059 | 0.16% | 11.91% |
| Kansas | $793,723,305 | -1.17% | -0.18% |
| Kentucky | $1,176,943,500 | 0.13% | -8.45% |
| Louisiana | $1,186,186,357 | 5.88% | -25.03% |
| Maine | $285,418,014 | 4.80% | 3.15% |
| Maryland | $1,821,498,388 | 0.75% | 14.12% |
| Massachusetts | $1,493,700,338 | 2.11% | 22.97% |
| Michigan | $1,825,523,600 | 2.32% | -2.36% |
| Minnesota | $1,532,825,000 | 6.02% | 10.71% |
| Mississippi | $1,038,807,427 | 2.93% | 1.88% |
| Missouri | $1,035,360,643 | 0.39% | 3.43% |
| Montana | $249,277,353 | 3.45% | 18.96% |
| Nebraska | $746,592,380 | 4.10% | 14.17% |
| Nevada | $538,609,215 | 10.53% | -2.10% |
| New Hampshire | $133,738,047 | 8.59% | -2.78% |
| New Jersey | $2,068,260,000 | -0.12% | 0.87% |
| New Mexico | $923,213,539 | 2.59% | 9.50% |
| New York | $5,600,379,681 | 1.25% | 6.91% |
| North Carolina | $3,842,709,309 | 4.76% | 1.63% |
| North Dakota | $446,375,162 | 8.95% | 43.22% |
| Ohio | $2,236,671,785 | 4.81% | -2.02% |
| Oklahoma | $1,021,805,262 | -3.13% | -10.62% |
| Oregon | $779,402,708 | 16.21% | 19.88% |
| Pennsylvania | N/A | N/A | N/A |
| Rhode Island | $179,639,520 | 4.78% | 9.13% |
| South Carolina | $1,026,089,319 | 5.76% | 10.47% |
| South Dakota | $222,071,793 | 2.13% | 12.95% |
| Tennessee | $1,639,925,353 | 3.85% | -1.18% |
| Texas | $7,417,595,527 | 8.69% | 18.29% |
| Utah | $933,251,500 | 5.12% | 27.00% |
| Vermont | $90,800,014 | -0.91% | -3.64% |
| Virginia | $1,861,817,203 | 2.87% | -2.21% |
| Washington | $1,770,882,000 | 12.03% | 11.17% |
| West Virginia | $486,264,899 | -3.78% | -9.13% |
| Wisconsin | $1,471,162,500 | -8.12% | 10.61% |
| Wyoming | $419,149,337 | 11.18% | 8.93% |
| Total (Excluding IL and PA) | $78,407,700,210 | 4.09% | 7.45% |