New FAFSA Will Help Millions of Students Get More Pell Grant Money for College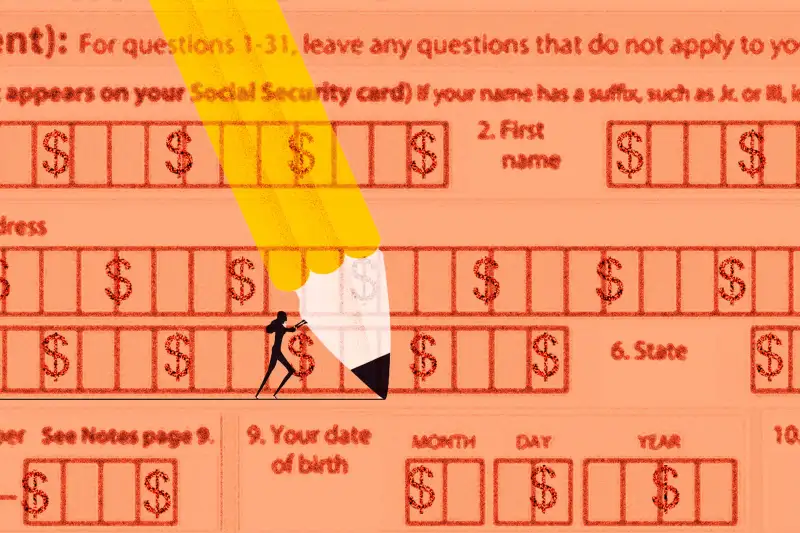 Low-income students will get more help paying for college next year thanks to a new, more generous formula for awarding federal financial aid.
The expansion, new details of which the government released Wednesday, is part of a major revamp of the Free Application for Federal Student Aid, or FAFSA, which millions of students fill out annually to get federal grants and student loans.
The redesigned FAFSA includes new calculations that will help an estimated 610,000 additional students from low-income backgrounds qualify for a federal Pell Grant, according to numbers published by the U.S. Department of Education Wednesday. Nearly 1.5 million more students who were already eligible for a Pell Grant will now qualify for the maximum award under the new formula.
The 2024-2025 FAFSA will also have fewer questions and feature a more user-friendly design. Altogether, these changes mark the biggest overhaul to the financial aid form in decades.
"We're doing our best to make this process as easy and as streamlined as possible, and hopefully people will see the difference this year," Under Secretary of Education James Kvaal tells Money.
There is still no official release date for the 2024-25 FAFSA, though the department said Wednesday that it plans to make the form available by Dec. 31.
How Pell Grant access is expanding
The new aid formula grows the need-based Pell Grant program in two ways — by changing eligibility rules so more students qualify, and by giving some of those already eligible more money.
Pell Grant eligibility will now will be determined by household income and family size, based on the federal poverty line. (In the past, it was based on a student's "Expected Family Contribution"; more on that below.) The income cutoffs also depend on whether a student is a dependent or independent, per the FAFSA, and whether the student lives in a single-parent household.
For example, a dependent student with married parents will qualify for the maximum Pell Grant at 175% of the federal poverty level, while a dependent student with a single parent will qualify for the max grant at 225% of the federal poverty level. You can look up the income cutoffs by household size and dependency status with this table from the Education Department.
The new formula brings the number of students eligible for the maximum Pell Grant — which is $7,395 this year — up to 5.2 million, according to the Education Department.
The expanded eligibility numbers are based on current students who have filed a FAFSA, which means the actual effect could be larger if more college-bound Americans submitted the form.
"We know that there are more than a million students in college who are probably eligible for a Pell Grant, but they haven't filled out the form," Kvaal says. "And there are people out there who would be in college if they knew this help was available."
Until now, students had to file the FAFSA and learn their "Expected Family Contribution" to find out whether they were eligible for a Pell Grant. But the term Expected Family Contribution is being replaced by "Student Aid Index," which officials say more accurately describes what it is — an indicator colleges use to determine a student's financial need.
The simpler formula and clearer income cutoffs should offer earlier predictability and more transparency for prospective students.
What's changing with the FAFSA
The 2024-25 FAFSA will feature about 50 questions, down from more than 100 questions in previous years. Applicants will only see relevant questions based on the information they provide, which means some students could answer as few as 18 questions.
But what's more important than the precise number of questions, Kvaal says, is understanding that the form will be much easier to fill out. For students, most of questions focus on who they are and where they want to go to college.
Much of students' and parents' financial information will be transferred directly from the IRS via an improved data-sharing system. This year, even parents who don't file taxes can use the transfer system, directly inputting their status with the IRS and avoiding an often time-consuming process to prove their status.
"It's going to feel a lot smoother and a lot faster," Kvaal says. "And it's going to be available for millions more students and families."
Delays in release, processing of 2024-25 FAFSA
The FAFSA typically opens on Oct. 1, but the release this year was postponed to allow more time for the department to prepare for all of the changes.
Education Department officials have not announced a specific day that the 2024-25 form will be available to the public — only that it will be online before the end of the year, which pushes back the financial aid timeline on college campuses by about three months.
Now, the Education Department says schools may have to even wait longer to receive information submitted by students on the FAFSA, posting in a separate notice Wednesday that schools could expect the information "by the end of January 2024."
That would delay when families can expect to receive financial aid offers. Colleges can't start packaging financial aid awards until they receive that information from the Education Department, and after financial aid offices receive the information, distributing offers will likely take at least several more weeks, according to Justin Draeger, president of the National Association of Student Financial Aid Administrators.
Any significant delay in sharing applicant data with schools would leave "the most vulnerable student populations in limbo as they wait for the financial aid information they need to make vital college-going decisions," Draeger said in a statement.
Luckily, there are steps you can take to prepare for the new FAFSA. Everyone filling out a FAFSA needs a Federal Student Aid ID. It can take one to three days to confirm your account, so parents and students filling out the form for the first time should start this process ahead of time.
Separately, families can review a prototype application published by the Education Department to get a sense of the new form and use the revised Federal Student Aid estimator, which gives an estimate of how much aid you may be eligible for before actually filling out the form.
More from Money:
When Is the FAFSA Available This Year? Nobody Knows
Guide to College Grants and Scholarships
Student Loan Servicers Ordered to Refund Many Borrowers After Widespread Billing Errors