7 States Now Plan to Ban Gas-Powered Car Sales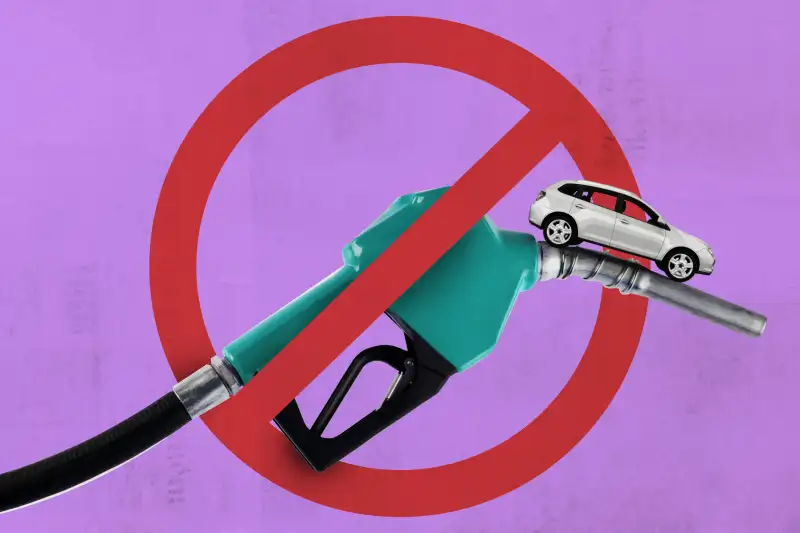 Seven states now plan to ban sales of gas-powered cars after 2035 as Maryland became the latest to make the commitment.
Under a growing multi-state pact, only zero-emission vehicles — including electric vehicles and some plug-in hybrids — can be sold following the 2035 model year.
Traditional gas-powered cars on the road at that point wouldn't be affected, and drivers would still be allowed to buy used gas-powered cars. Automakers and dealerships, however, would be prohibited from selling new gas vehicles in states where bans are in place.
What's happening
Earlier this week, Maryland Gov. Wes Moore announced a plan to ban gas-powered car sales, with his office writing in a statement that "it's a major step in the state's acceleration to improve air quality and combat the effects of climate change."
California was the first state to adopt the Advanced Clean Cars II rule, which Maryland has now embraced.
California's plans specify that 35% of new car sales will need to be zero-emission vehicles by 2026, with that number rising to 68% by 2030.
After our story initially published, a spokesperson for the Maryland governor told Money the state is adopting similar near-term targets.
All of the planned bans are in coastal states: In addition to California and Maryland, Massachusetts, New Jersey, New York, Oregon and Washington have made the commitment to stop allowing sales of new gas-powered vehicles after 2035.
Generally, the states' plans have not required votes from their legislatures. Instead, they've been advanced with support from governors and environmental regulators.
Why it matters
As an increasing number of states come out with plans to ban new gas-powered cars, automakers could feel pressure to accelerate their production of electric cars.
In 2022, 5.8% of new vehicle sales were electric vehicles, a major increase from 3.2% the year before. The transition to electric cars is already underway, and the 2035 bans show how quickly it could speed up.
Keep in mind
Ultimately, it's unclear how restrictive these bans will end up being, given that major automakers are ramping up production of electric vehicles with the intention of phasing out gas-powered models.
For example, General Motors expects to have completed a full transition to electric vehicle sales by 2035. Some smaller automakers have announced even more ambitious timeframes.
European Union lawmakers have approved a full ban on gas-powered cars beginning in 2035, so it's hard to imagine that many gas-powered cars from European automakers will still be on the market in the U.S. by that time.
More from Money:
The Average Price of a New Car Dropped by More Than $700 in February