California Has the Worst Tippers in America, According to a New Ranking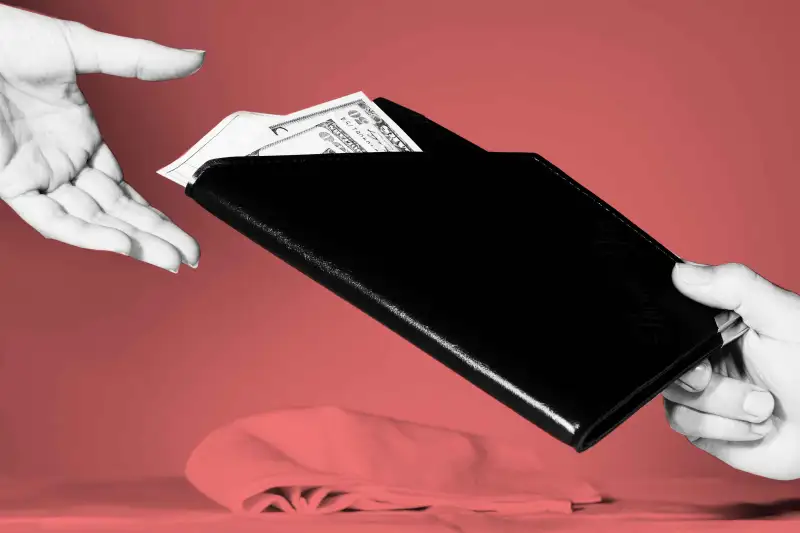 Americans are still tipping when they go out to eat, even as inflation pushes food prices higher. But new data released by Toast, a payments platform for restaurants, shows that not every state tips equally.
You can find the most generous tippers in Delaware, where restaurant patrons tipped an average of 21.8% on their dining bills in the fourth quarter. California was the least generous state – tips there averaged just 17.5%.
Toast also ranked the cities with the most generous tippers: Cleveland came out on top of the 12 major metro areas analyzed, with an average tip of 20.6% in the fourth quarter. Residents of San Francisco tipped the least — just 17%.
Toast's data from 79,000 restaurants across the country includes tips made on a credit card or another form of digital payment, but not cash.
The data
Here's how all the states stacked up against each other, from the highest average tip to the lowest.
Delaware: 21.8%
Indiana: 20.8%
Wyoming: 20.8%
Kentucky: 20.7%
West Virginia: 20.6%
Ohio: 20.6%
New Hampshire: 20.6%
South Carolina: 20.4%
Wisconsin: 20.3%
Pennsylvania: 20.3%
Maine: 20.3%
Michigan: 20.2%
Missouri: 20.1%
Rhode Island: 20.1%
Montana: 20.1%
Iowa: 20.0%
Colorado: 19.9%
Kansas: 19.9%
Nebraska: 19.9%
Maryland: 19.7%
North Dakota: 19.7%
North Carolina: 19.6%
Idaho: 19.6%
Alaska: 19.6%
Tennessee: 19.5%
Vermont: 19.5%
Virginia: 19.5%
Massachusetts: 19.4%
South Dakota: 19.4%
Oregon: 19.4%
Alabama: 19.4%
Arizona: 19.3%
Connecticut: 19.3%
Illinois: 19.3%
Georgia: 19.3%
Utah: 19.2%
Oklahoma: 19.2%
Minnesota: 19.2%
Mississippi: 19.1%
Arkansas: 19.0%
New Jersey: 19.0%
New Mexico: 18.9%
Texas: 18.9%
Louisiana: 18.8%
New York: 18.7%
Hawaii: 18.7%
Nevada: 18.4%
Florida: 18.3%
Washington: 18.2%
California: 17.5%
More from Money:
The Secret to Saving More Money Has to Do With Your Personality: Study
Nearly Half of Americans Think We're in a Recession, and They're Saving Up to Survive It
These Credit Cards Just Started Offering 10% Cash Back on Uber and Uber Eats