These Are the States Where Women Earn the Most Money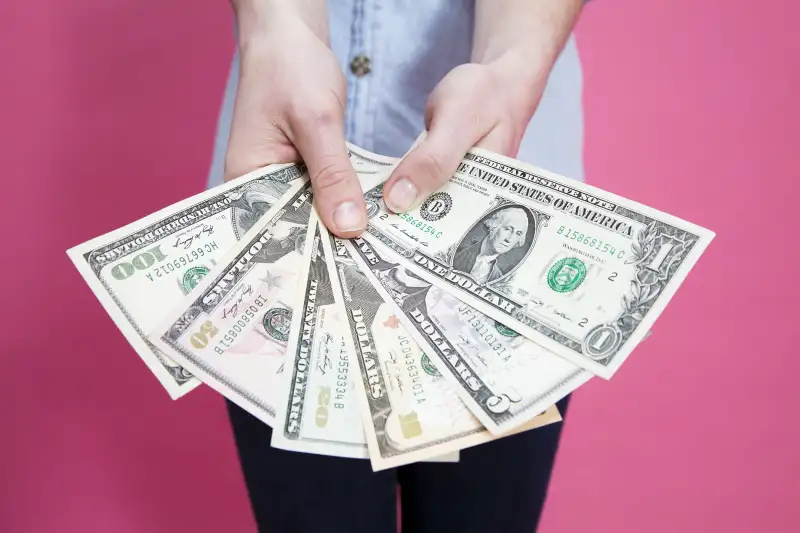 Women looking to earn a healthy paycheck may want to consider a move to the East--and to the greater Washington, D.C., area in particular.
That's according to WalletHub's 2016 Best & Worst States for Women report, which analyzed the 50 states and the District of Columbia across 15 key metrics to determine where women in the U.S. are best off. The metrics range from median earnings to percent of women-owned businesses to the female uninsured rate.
The 10 states with the highest median earnings for female workers (adjusted for cost of living) are:
District of Columbia: $34,241
Virginia: $33,854
Maryland: $31,975
Delaware: $31,499
Illinois: $30,909
Minnesota: $30,415
Colorado: $29,921
Georgia: $29,913
Indiana: $29,502
Mississippi: $29.093
The 10 states with the lowest median earnings for female workers (adjusted for cost of living) are:
Hawaii: $18,434
Oregon: $20,137
California: $22,573
Montana: $22,728
Maine: $23,159
West Virginia: $23,162
Vermont: $23,244
Utah: $24,,117
New York: $24,496
South Dakota: $24,963
Alaska, Colorado, and Virginia have the highest share of women-owned businesses, while Vermont, Utah, and Nebraska have the lowest. The lowest unemployment rates for women are found in North Dakota, Nebraska, Minnesota and Vermont; Washington D.C., Nevada, and Mississippi have the highest unemployment rates.
But not everything is peachy in states with high median wages. While women may earn the most in places like D.C. and Delaware, they still earn 79 cents for every dollar earned by a man. New York, Hawaii, and Maryland boast the smallest wage gaps of any state, while Baltimore, Tampa, and Minneapolis are the cities with the narrowest discrepancy.
"Equal pay is the biggest issue facing women around the world," Siri A. Terjesen, assistant professor at the Kelley School of Business at Indiana University Bloomington, told WalletHub. "Across the country the gap is substantial—certainly in some cases, equal to or greater than the rate that personal income is taxed—so gender ends up being a tax on women."
Read next: Why You Should Care About the Hollywood Wage Gap
Other experts interviewed by WalletHub pointed to affordable childcare as one of the biggest issues working women face today.
"For many women, childcare costs the same as what they make, which makes opting out of the workforce an easy choice," Jennifer Beall, CEO of Tot Squad Baby Gear Services, said. "If the government could find ways to subsidize childcare for working parents, I think we would see more women working and making more."