Steve Wozniak Says He Was Scammed Out of $70,000 Worth of Bitcoin
Money is not a client of any investment adviser featured on this page. The information provided on this page is for educational purposes only and is not intended as investment advice. Money does not offer advisory services.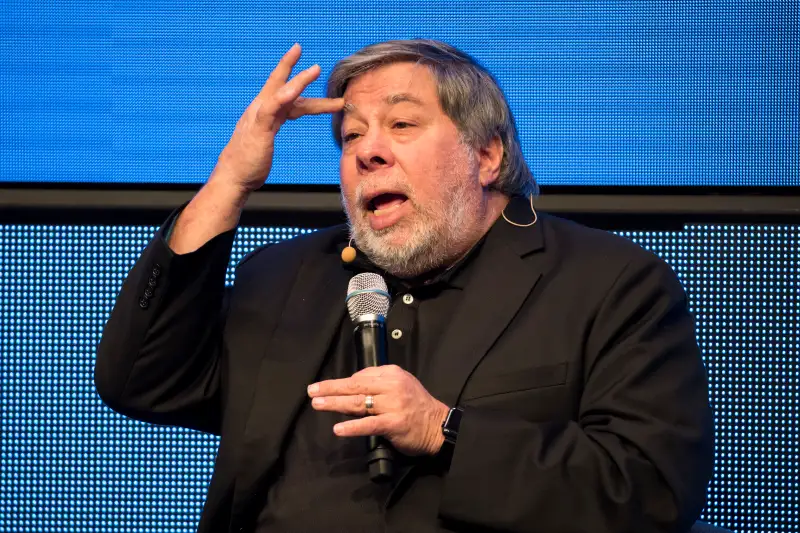 Emmanuele Contini—Sipa/AP
Scammers have managed to steal cryptocurrency from exchanges, mining services and now, Steve Wozniak.
The Apple co-founder and multi-millionaire revealed at the Economic Times Global Business Summit in India this week that he had seven Bitcoins stolen from him.
Wozniak said he bought Bitcoin as an "experiment" back when it was selling for $700. Later he sold them to someone online who used a stolen credit card and canceled the payment, he explained at the summit.
"It was that easy!" he said.
Bitcoin had a massive run in 2017, rising from $966 in January to well over $19,000 in December —before tumbling to $6,900 this month. Bitcoin is trading at about $10,000 today, according to Coindesk's Bitcoin Price Index, making Wozniak's loss worth around $70,000.
The cryptocurrency's tumultuous ups and downs are precisely why Wozniak ended up selling all of his Bitcoin. "I don't want to become one of those people who watches it, watches it and cares about the number. I don't want that kind of care in my life," he said at a conference in Sweden.
But Wozniak has been a vocal proponent of Bitcoin despite not owning any. At the 2017 Money20/20 conference in Las Vegas, he described Bitcoin as more valuable and real than government-backed currency because of its fixed future supply. The tech guru even called the U.S. dollar "kind of phony."
Wozniak added his love of math also draws him to Bitcoin, which is created through solving complicated computational puzzles. "Maybe there's a finite amount of gold in the world, but Bitcoin is even more mathematical and regulated and nobody can change mathematics."