How to Beat the Summer Market Doldrums
Money is not a client of any investment adviser featured on this page. The information provided on this page is for educational purposes only and is not intended as investment advice. Money does not offer advisory services.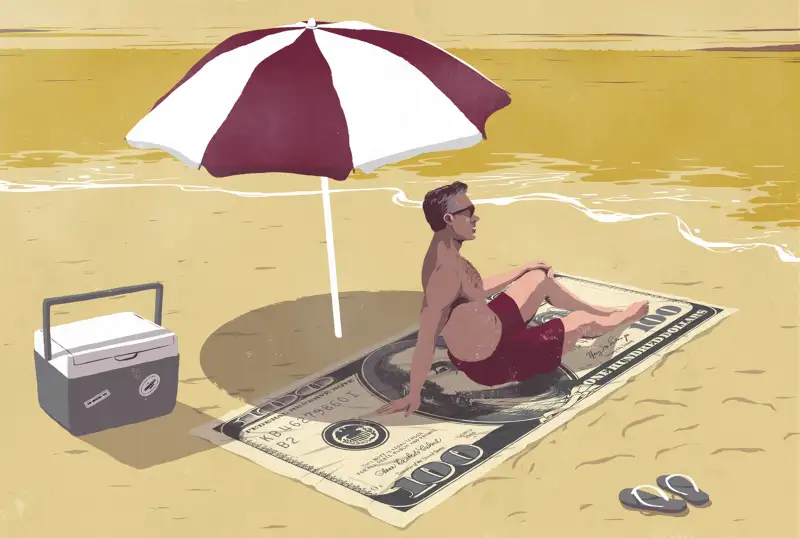 There's an old Wall Street saying: "Sell in May and go away," because stocks tend to do poorly in the summer. That's been attributed to traders going on vacation, or the notion that spring bonuses on the Street stoke a buying euphoria that wears off by June. It may just be that the old saying itself creates a self-fulfilling prophecy. Because, surprisingly, there's something to it. Since 1926 stocks have returned only around half as much from May through October as they have in the rest of the year.
The summer doldrums are nearly here. Plus, the Federal Reserve is threatening to hike interest rates, and the bull market is feeling old. So you're probably already hearing the drumbeat telling you to sell.
Yet there's one thing proponents of sell-in-May leave out. For practical purposes, it still doesn't beat buying and holding. "It makes sense only if you have an alternative investment," says Steve LeCompte, editor of CXOadvisory.com. And you really don't: Even during the May–October stretch, stocks on average outpace cash and bonds. Factor in trading costs, and sell-in-May looks even worse.
Since 1871, finds LeCompte, buy-and-hold produced an annual rate of return of 8.9%, vs. 4.8% for the seasonal strategy. That doesn't mean you must totally ignore stocks' summer blahs, though. There are two ways to take advantage of the pattern without betting big on timing the market.
Make that "rebalance in May"
You may already be rebalancing every year or two. The logic of rebalancing is that by resetting your assets back to their original mix, you often are selling a faster-growing investment that's gotten expensive. You don't need to do this often when you are young and mostly in stocks anyway, but later on rebalancing helps keep a conservative portfolio conservative.
Yet if you do this near the end of the year, as many do, you may be selling stocks when they still have some pep. Rebalance in May, and you'll give up less return in the short run. From May through October, the annualized growth rate for stocks is just 0.7 percentage points more than for bonds.
Stay away from riskier plays
While there's no reason to bail in May, it isn't the best time to add new risks. Sam Stovall, U.S. equity strategist for S&P Capital IQ, says the summer effect is particularly strong in economically sensitive areas like consumer discretionary stocks and small-caps. If you set aside part of your portfolio for more-speculative bets, consider coming back to it in autumn. You may find you have more bargain-priced choices. And your beach days will have been less stressful.
Read Next: How to Tame the (Inevitable) Bear Market