Are Stores Open on July 4th? Here's Everything Open on Independence Day 2019 — and What's Closed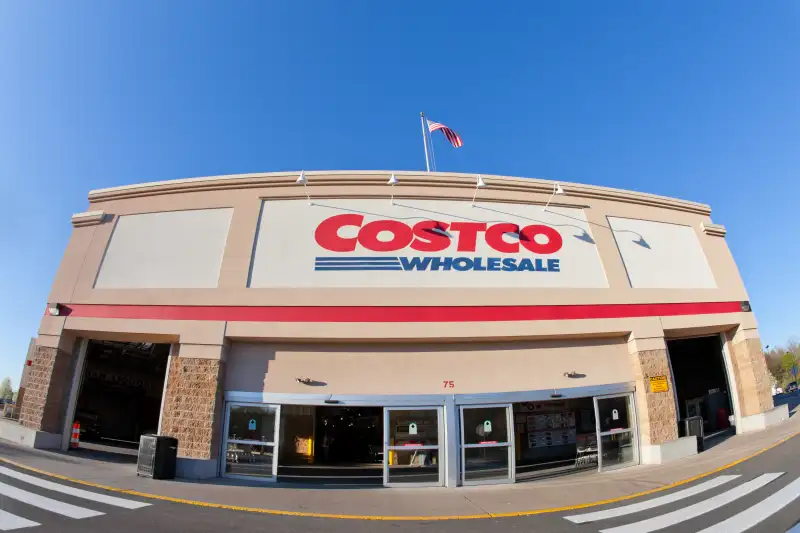 It's July 4th! The Fourth of July, a.k.a. Independence Day, is always a federal holiday, celebrated in honor of the signing of the Declaration of Independence in 1776.
Like all federal holidays, the Fourth of July 2019 will give all non-essential government workers the day off. Most workers in the private sector don't have to work today either. But beyond that, it's sometimes unclear what's open and what's closed on July 4th each year.
If you're wondering whether Walmart is open on July 4th, what other stores are open or closed on July 4th, and whether banks, post offices, the stock market, restaurants, and other businesses are closed today, here's all the information you need.
Are Banks Open or Closed on the Fourth of July?
Banks are closed on July 4th. We don't know of any exceptions. Even banks like TD Bank, which are open on holidays like Columbus Day and Veterans Day, close their branch locations on the Fourth of July every year.
If you need to do some banking today, hopefully ATMs and online banking services can handle the tasks. They'll be open and available on July 4th, like usual, though some services (like processing deposits) may be delayed because of the holiday.
Is the Post Office Closed Today?
Yes, post offices are closed on July 4th. No mail will be delivered or picked up today.
Most Fedex and UPS services and offices are closed in the U.S. on July 4th as well.
Are Stores Open on July 4th? What Stores Are Closed?
So: Is Walmart open or closed on the Fourth of July? Walmart is one of the few major retailers that's open on nearly every holiday, and yes — there are regular Walmart store hours on July 4th.
If your nearby Walmart is open 24/7 normally, it will be open all day on July 4th this year. Walmarts that close at 11 p.m. or midnight will also maintain their regular store hours on the holiday. In most cases, the only day that Walmart is closed each year is December 25 for Christmas.
Target is open on July 4th as well, as are many other major retailers — including Macy's, Best Buy, and Kohl's. Most Home Depot and Lowe's stores are open on the Fourth of July; in fact, the big home improvement stores (and plenty of other retailers) have huge holiday sales for July 4th.
Most supermarkets are open on July 4, though they may have limited store hours on the holiday — so it's best to call or check your local grocery store's website for Fourth of July hours. Gas stations and convenience store chains like 7-Eleven, Sheetz, Speedway, and Wawa are open today, and drugstore chains like CVS and Walgreens are open. The Fourth of July is a huge day for parties, and liquor stores are typically open around the country.
But some stores are closed on July 4th. For example, Costco is closed on July 4th every year. Other retailers have limited store hours on July 4th: IKEA stores, for instance, generally close early around the U.S. on the Fourth of July every year. Independently owned and operated stores may be closed on July 4th, or have limited holiday hours, so you'll have to check with each one to see if it's open or closed today.
Are Restaurants Open July 4th?
For the most part, restaurants are open today. July 4th, after all, is a day that many people have off from work, and one of the ways people relax and celebrate is by heading out to a restaurant with friends and family.
So you can expect that locations for major restaurant chains, including Starbucks, McDonald's, Burger King, Taco Bell, Applebee's, Chili's, and many others, are open on the Fourth of July. On the other hand, some restaurants have limited hours today: For example, Chick-fil-A is open on July 4th, but locations are closing earlier than usual, at 6 p.m.
Other restaurants — including many independently run businesses — are simply closed all day on the Fourth of July 2019. So call ahead if you're hoping to dine out at any local mom-and-pop restaurants today.
Is the Stock Market Open on July 4th?
All major U.S.-based exchanges, including the New York Stock Exchange and Nasdaq, are closed on Thursday, July 4, 2019.
Are Any Government Offices and Services Open Today?
On all federal holidays, including Independence Day 2019, non-essential federal government workers and offices are closed. Local government offices, courts, and public libraries are closed, too. Essential services, including those related to safety and security like the monitoring of Transportation Security Administration (TSA) checkpoints at airports, are open like usual on July 4th.