5 Things to Do Right Away During Your Summer Internship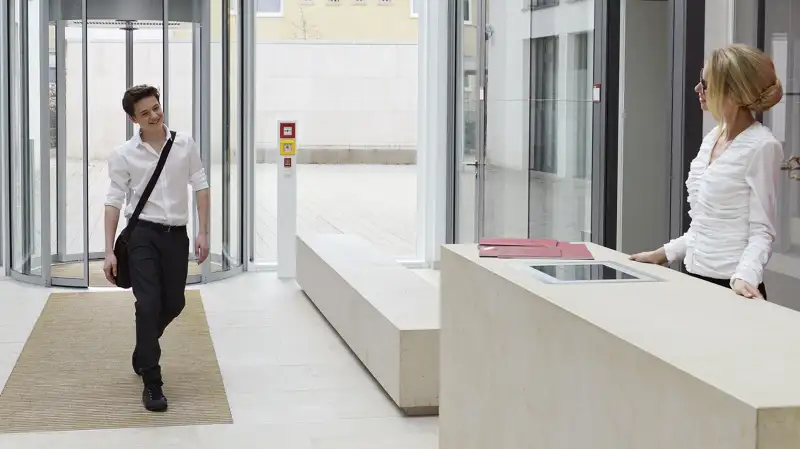 Things are looking up for interns. More private sector employers are offering summer and seasonal internships this year than at any point since 2008, according to CareerBuilder's annual job forecast. What's more, many interns are getting paid actually money rather than with just "credit": 53% of employers offering summer jobs are offering $15 or more per hour, on average.
But with the right approach, the benefits of an internship can expand far beyond cold hard cash. Let's hope that this summer's first-time interns understand the importance of showing up on time to work and wearing office appropriate attire. Yet there are quite a few other tips to keep in mind, particularly at the beginning of the program, to maximize the experience.
With only 10 to 12 weeks for most interns to gather experience and make an impression, here's some expert advice on how to get ahead from the very start.
Learn Names
One of the most important tasks during the first week is to learn the names of everyone in your department, and in outside departments with whom you'll interact frequently. "Even if your manager doesn't take you around to meet everyone, that first week is so important to introduce yourself, see what people are doing," says Ryan Hunt, a corporate communications manager at CareerBuilder.
While it's understandable for newcomers to feel uncomfortable during the first few days, Hunt says most professional colleagues enjoy sharing advice and wisdom with interns. "Don't be shy," he says. "It's the difference between having an OK and average internship experience and perhaps making a connection or networking opportunity that can set your career up for the rest of the way."
Of course, you'll want to get to know your fellow interns too, particularly if you will be working on projects together. And who knows, one of your intern colleagues could one day be at the helm of a startup and in the position to hire you.
Learn the Office Work Flow
Don't pretend you know how things around the office function when you are clueless. It's OK to ask your supervisor how a certain program -- or even the phones or coffee machine -- work during your first week or so. A month into the experience, though, it might look strange if you haven't already familiarized yourself with basic office systems.
"To be successful from the get-go, interns need to understand how to navigate the necessary programs, how to manage their tasks, who to submit their assignments to, the approval process — the whole shebang," says Heather Huhman, a career and workplace expert.
Learn Real Skills
"The point of an internship isn't about just having an internship," says Hunt. If you've scored a gig in a field you want to pursue post-college, the internship can also be about gathering legitimate professional experience and skills to set yourself up for an entry-level job.
"Look at what employers are looking for in [entry-level] roles and see if you can do those tasks in your internship," says Hunt. "These are often auditions for your first full-time job."
Be Ambitious and Speak Up
The first week is about learning the ropes. After that, you should be engaged in projects and tasks -- you know, actual work. If you aren't being challenged a few weeks in, Hunt recommends approaching your manager and reiterating what your expectations were. Let him or her know that you're willing to take on more work, and try as many roles as your supervisors are willing to delegate to you.
The worst thing that could happen is you'll get shot down, which isn't necessarily even bad. "At the very least you've shown that you are desiring a challenge and you're ambitious," says Hunt.
Ambition is appreciated in the workplace. Interns should operate "with the goal of contributing their skills in a way that generates value and substance for the employer," adds Huhman. "Taking initiative during an internship can lead to potential job offers or, at the very least, a great referral."
Track Your Accomplishments
While focused on the tasks at hand, it's easy to not think much about cataloguing all the work you're doing. But it's a good idea to be proactive about keeping track of accomplishments. Doing so will help if you want to take on more responsibility during the internship, and will also make it much easier to update resumes and portfolios.
"Always think about, 'How can I quantify this, how can I say I was part of the team or fully responsible for a project that had a beginning and a fully tangible result,'" says Hunt. "Be thinking about that right now, as you start."
Huhman recommends that interns create a spreadsheet to document each specific task they take on. "Interns should also create a folder on their computer to keep track of their completed projects," says Huhman. "This will make it easier to create a portfolio of their work once the internship has ended."
Remember: No advice is one-size-fits-all, so be sure to adapt these tips to your work environment. Above all, have fun and be open to learning new things, and your internship will be a success.