How to Watch the 'Sunday Night Football' Patriots vs. Lions Football Game Online for Free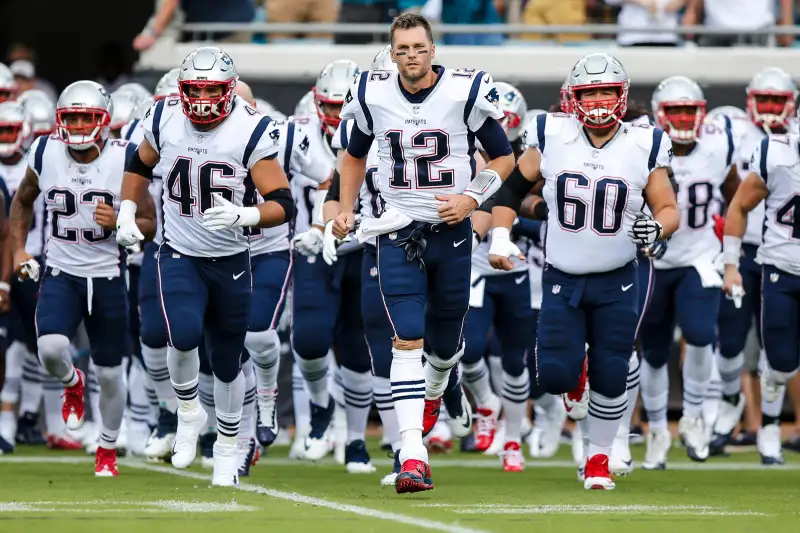 David Rosenblum—Icon Sportswire/Getty Images
The New England Patriots will take on the Detroit Lions on Sunday. The Sunday Night Football game is scheduled to kick off at 8:20 p.m. ET, and will be broadcast on NBC.
But there are alternatives for those who want to tune in without cable.
As Money has previously reported in detail, fans can stream NFL games live on their phones for free this season, using the Yahoo Sports app and the NFL App. But there's a catch: These apps only allow viewers to stream games live if they are watching on their phone, not on TV. Sometimes, viewers are required to stream games using data, not Wi-Fi, which could cost you depending on your phone plan.
While not every NFL game is available for streaming on those apps, primetime Sunday Night Football games are — including the Patriots vs. Lions matchup tonight.
For fans looking to catch the game on television for free, one option is a free trial of a TV streaming service, such as Fubo TV, Hulu Live, DirecTV Now, PlayStation Vue, Sling TV or YouTube TV — all of which offer some NFL games, depending on the channels they serve.
The Patriots vs. Lions game will be broadcast on NBC, and it should be possible to watch the game on any streaming service that carries NBC.
Read more about streaming Sunday Night Football games here.
We've included affiliate links into this article. Click here to learn what those are.