Target Is About To Look Like Sephora, But Way Cheaper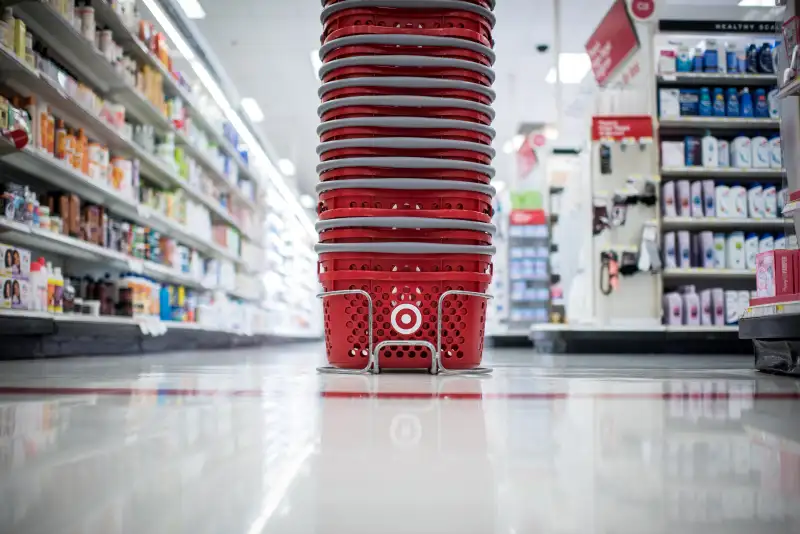 Christopher Dilts/Bloomberg via Getty Images
The beauty aisles inside dozens of Target stores will be redesigned this month, taking on a look that resembles Sephora.
Seventy-five stores in the U.S. will soon feature open floor plans, better lighting, more accessible shelving and more service counters, according to Glamour, citing a report by WWD. The revamped Target stores will also employ more trained associates in the beauty section and will bring in more makeup products from brands including E.l.f., Glow Studio and NYX Brow Bar.
"The new design in beauty pulls you in. It's a specialty environment that invites you to shop," said Mark Tritton, Target's executive vice president and chief merchandising officer, according to Glamour.
Sephora — the top specialty beauty retailer in the world, according to Euromonitor International — has stores that feature bright light, a wide variety of makeup brands and employees ready to help with product recommendations. Target's beauty redesign will reach 400 stores by the end of 2018.
Other large retailers have sought to grow their beauty presence in recent years, going after one of the only retail categories that has shown consistent growth. J.C. Penney — which began a partnership with Sephora in 2006 — last year introduced more compact Sephora boutiques inside its department stores. And Macy's is working to incorporate more Bluemercury shops inside its stores.