The 5 Best Deals If You're Not Watching the Super Bowl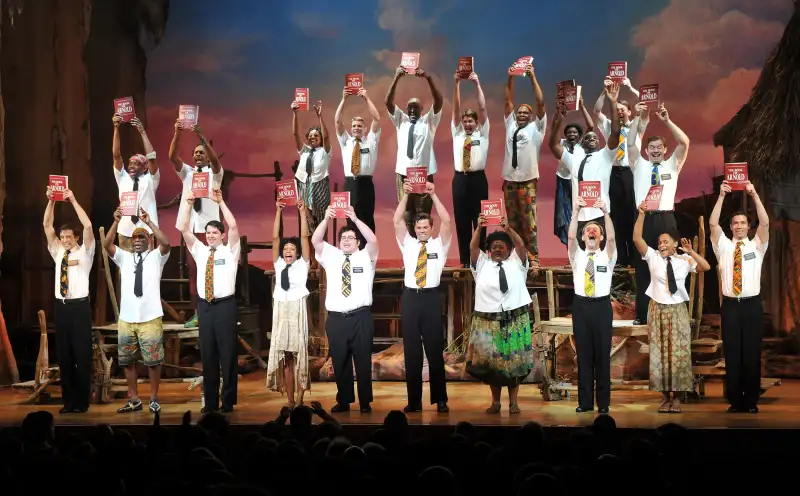 Stephen Lovekin—Getty Images
If the only hawks you care about seeing Super Bowl Sunday have wings and feathers, there's a good chance your wish can come true—for cheap, no less.
Thanks to the one-third of the U.S. population that will be parked in front of their TVs watching football on February 1, it will be easier for the rest to snag discounts at zoos, ski resorts, spas, and other attractions—not to mention score seats at otherwise unavailable shows and restaurants.
Here are five suggestions for Super Bowl-skippers in search of good deals.
1. Take in a show
Super Bowl Sunday is a great time to see musicals and other popular shows that are normally hard to get into. For example, as of January 21, $99 evening tickets to perennially sold-out Broadway show "Book of Mormon" were still available for February 1 directly through Telecharge. And even if tickets to a hit show are all sold out at the box office, you're still likely to get a discount on the resale market: Tickets on Stubhub for the same February 1 "Book of Mormon" performance are $40 cheaper than those for the following Sunday.
To look for theater performances near you, check Ticketmaster.com.
2. Finally eat at that restaurant you've been wanting to try
While everyone else has to settle for mediocre tailgate snacks, you have a much better shot than usual at scoring an enviable meal at some of your city's hottest eateries. Restaurant reservation site OpenTable.com typically seats only about half the number of bookings on Super Bowl Sunday as on the Sunday before or after.
Some cities offer even better odds. In Philadelphia, reservations are typically down 60%, OpenTable found. But even major markets like New York City and Boston experience a pronounced dip: 30-40% fewer people will dine out in those cities on February 1.
A word to the wise: Even though your chances improve dramatically on game day, "some of the hottest and most acclaimed restaurants can still be tough to get into," says Tiffany Fox, a spokeswoman for OpenTable. "So people shouldn't wait to the last minute to book if there's a special spot they've been dying to get into."
3. Enjoy zoos and theme parks without the crowds
While Disney World spokespeople claim the event has no impact on park attendance, Disney vacation planning sites like EasyWDW.com and TheMouseForLess.com recommend visiting the parks on Super Bowl Sunday because you can expect far less company.
The game "keeps many locals away and is usually a great time to tour the parks," notes TheMouseForLess.com, and Disney's Hollywood Studios was "virtually dead on Super Bowl Sunday each of the last three years," according to EasyWDW.com.
If you're not going to be in sunny California or Florida come game day, try your local zoo or wildlife park. The Nashville Zoo, for example, is offering a "Zooperbowl Deal" this year that cuts admission by half. And last year the Virginia Zoo offered 50% off to anyone wearing merchandise from a Super Bowl participating team.

4. Hit the slopes
Skiers and snowboarders hitting the slopes instead of the sofa over Super Bowl weekend are in for a treat: Lift lines will be scant, and many ski resorts plan to roll out deep discounts that day.
The average booked savings on Liftopia.com during last year's game day was 29% off window rates, making it the best value of any Sunday during the regular ski season. Prices are expected to drop similarly this year, but you will need to book in advance to take advantage.
The Arapahoe Basin Ski Area in Colorado, for example, has cut lift tickets to $57 this year, or 33% off, according to Liftopia. Utah's Snowbasin slashed rates by 29% to $63. And in Vermont, Okemo Mountain is offering tickets for $73, or a 21% discount.
5. Have a spa day
If you'd literally rather stare at the ceiling than watch football, you can do exactly that—while getting a discounted massage or facial. You'll find deals all across the country as spas promote their services for so-called Super Bowl widows (and widowers).
"If you don't see a special at your favorite spa, just ask," says Beth McGroarty, research director at spa directory site Spafinder.com. "Bookings may be lighter, and under-the-radar deals may be available—especially group discounts."
If you don't have a particular spa in mind, browse ratings on sites like Spafinder and Yelp and make calls to compare prices. Some examples of Super Bowl spa deals currently available include 15% off regular services at Clay Health Club + Spa in New York City; 25% off services at Kohler Waters Spa in Kohler, Wisconsin; and $50 off massages at The Palms Spa in Miami Beach, Florida.