California Pot Shops Offer Free Weed for the Super Bowl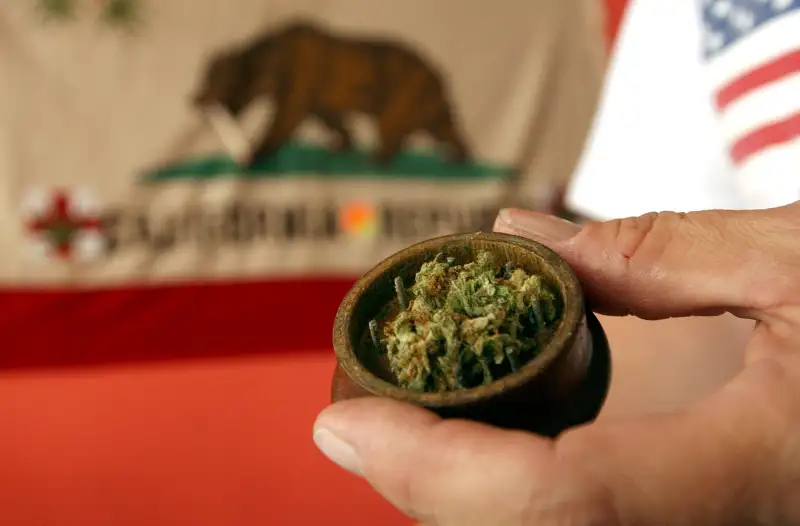 Justin Sullivan—Getty Images
Football fans hoping to get high off more than just their team's Super Bowl victory might be luck. Some marijuana dispensaries in San Francisco are offering big discounts and even free joints in anticipation of the big game.
With reefers renamed to football references like "Carolina Cam Cush" and "Bronco Mile High," pot dispensaries around the Bay Area are catering to football fans who prefer a fat blunt to a cold beer, Bloomberg reported. The Super Bowl is being played at Levi's Stadium in Santa Clara, but many of the pre-game events are being held in San Francisco.
The Bloom Room—located near Market Street in San Francisco's downtown area—plans to send an employee to the Super Bowl fan village to hand out coupons for a free pre-rolled joint and lighter. Nearby Green Door dispensary is running a special on some strains of ganja, reducing the price to $35 for an eighth of an ounce.
But because the game is in California and not Colorado or Oregon where marijuana is legal for purely recreational enjoyment, not every football fan will be able to light up on Super Bowl Sunday. California dispensaries will only sell to California residents with medical-marijuana cards.
Read next: Nation's First Drive-Thru Recreational Marijuana Shop Opens This Spring
California became the first U.S. state to legalize medical marijuana use in 1996. It's considering legalizing recreational weed in its November election—a move that could bring in more than $1 billion each year in revenue, according to a report from the state's Legislative Analyst's Office.
Colorado, the home state of the Broncos, has legally been selling pot to anyone 21 or over since 2014, no prescription required. In Denver, fans say smoking joints has become as much of a Broncos tailgate ritual as drinking beer and grilling burgers.