Taco Bell Is Testing French Fries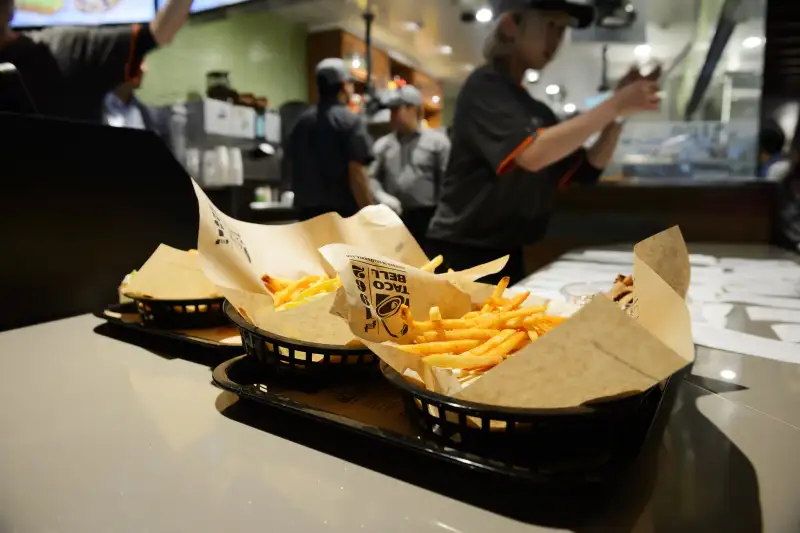 Bloomberg—Bloomberg via Getty Images
Taco Bell is letting customers order a side of fries with their burritos.
The Tex-Mex chain is testing French fries in a location in Irvine, Calif., Business Insider reported. The fries can be served with just "habanero" seasoning, for 50 cents.
If you pay an extra $2, you can get the fries "loaded" with all of the toppings on the chain's Nacho Supreme, except for beans. Those include beef, tomatoes, nacho cheese, sour cream and add-ons like guacamole, bacon and jalapeño peppers.
"We've tested fries in the U.S. previously," a Taco Bell spokesperson told Business Insider earlier in the year. "We're always looking for new items to test, so if we see a good fit for a particular region, we would never say never to testing them again."
Taco Bell customers took to social media to express their surprise, delight and disgust about the fries on the menu:
While this is the only U.S. location that's serving fries, locations in Japan, Guatemala and Chile serve loaded fries, while restaurants in Canada sell fries supreme, cheesy fries and chili cheese fries.