Taco Bell Will Announce a Secret New Menu Item During the Super Bowl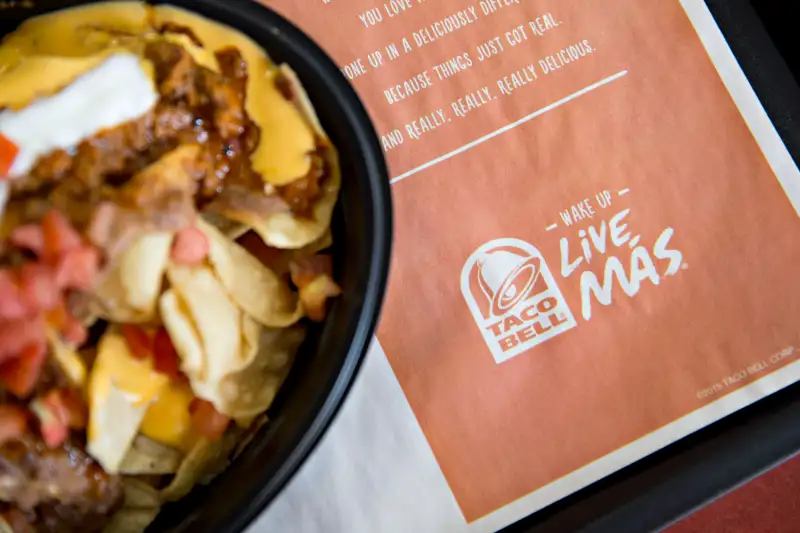 Daniel Acker—© Bloomberg Finance LP 2015
Taco Bell plans to run a 30-second Super Bowl commercial unveiling "what could be its biggest food creation yet," the company teased in a press release Thursday.
While Taco Bell isn't providing any clues as to what consumers might expect from the new menu item, it seems likely that the product will be indulgent, to tempt viewers already chowing down on greasy Super Bowl fare. Here's one (completely speculative) guess that's as good as any: The Naked Crispy Chicken Taco, launched last September, but only in select California locations.
After all, Taco Bell always loves to find new ingredients to mold into the shape of a taco shell. And perhaps the chain's food scientists could imbue the new creation with the flavor of Buffalo sauce—you know, to keep in line with the Super Bowl theme.
Read More: Taco Bell Is Breaking Out the Booze
No clues yet on how much the item will cost and where it will be available. Of course, if history is any indication, Taco Bell may very well be handing out food freebies come game time.
Here's the fast food giant's publicity stunt of a statement, full of "redacted" words (and just begging to be turned into a Mad Libs game).