Chip and Joanna Gaines Just Added a Bunch of New Items to Their Target Collection. Here Are Our Favorites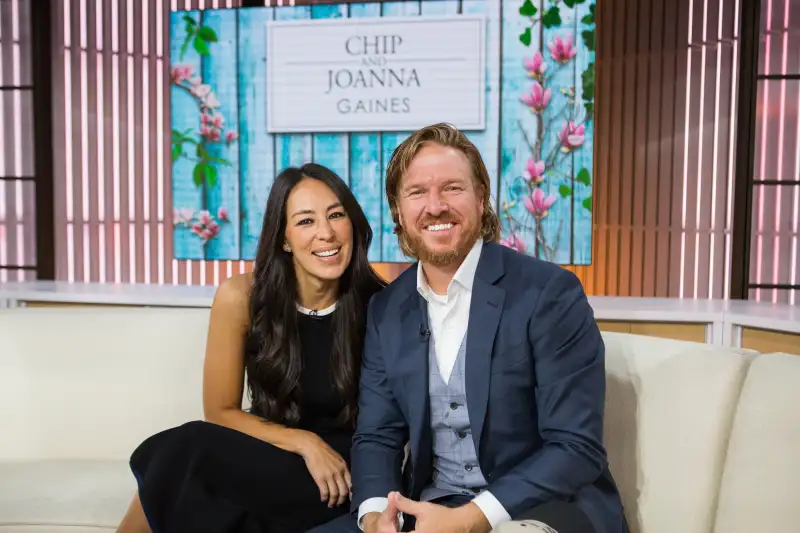 NBC—NBCU Photo Bank via Getty Images
The artfully-frayed linen curtains may have closed on Chip and Joanna Gaines' wildly popular HGTV show Fixer Upper, but their empire of modern farmhouse lifestyle is growing faster than you can say "reclaimed barn wood." The couple has been rolling out hundreds of home goods sold under their brand at Target, and Joanna Gaines is even coming out with a home design book this November (which you can preorder on Amazon now).
The newest collection of items for the Chip and Joanna Gaines Hearth & Hand With Magnolia line of home goods for Target dropped this week. There's a lot to love about the 56-piece set even if you're not wild about shiplap and subway tile.
New to the line-up is a bath collection that includes scented soap, lotion and bath salts, plus a grab bag of kitchen and living room items in a palette of neutrals punched up with navy blue and gold. Here are our five favorite pieces from the ultra-affordable collection: Everything we've picked costs under $35.
This cozy throw blanket bears a striking resemblance to the Pendleton classic camp blankets we just love — albeit at a fraction of the price.
We're not big bakers, but we're smitten with this pair of cake stands anyway. They'll make great serving vessels for finger foods or as a base for centerpieces — that deep blue hue will be a terrific backdrop to showcase vibrant orange leaves or pumpkins come fall.
Be tough on germs with a gentle nudge. This bathroom sign is a friendly reminder to kids, guests (and yourself) to wash your hands.
This is not a mere tchotchke. Lift off the top and it becomes a set of four drink coasters.
With its on-trend fringe and black-and-white embroidery, this hand towel would be equally at home jazzing up a powder room or working the dinner shift in the kitchen. (Like the throw blanket above, it's also a cheaper version of a great — but pricier — product we've seen elsewhere.)
We've included affiliate links into this article. Click here to learn what those are.