Target Undercuts Amazon and Walmart With Easier Free Shipping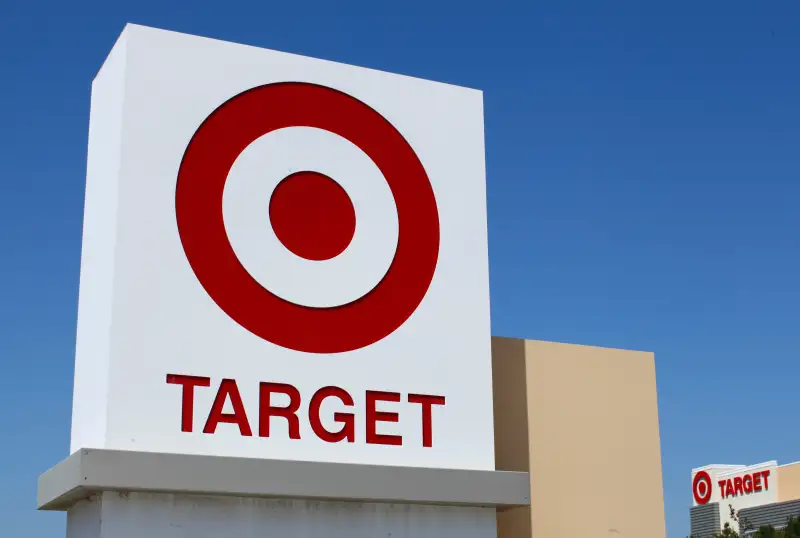 Target has a long history of being in the crosshairs of Amazon, what with the world's largest e-retailer routinely undercutting Target's prices, combined with a wide range of strategies to woo moms in particular away from "Tarjhay" with speedy one-click shopping. Perhaps Amazon's most deadly weapon—causing trouble not only to Target, but nearly all brick-and-mortar retailers—is Amazon Prime, the subscription program that provides free two-day shipping, among other perks, in exchange for a $99 annual fee. Above all, what Prime membership does is dramatically increase one's spending at Amazon.com because nearly all purchases made on the site will ship for free. And the purchases made at Amazon.com are purchases that are no longer taking place at Target, or via another retailer.
On Monday, Target went on the offensive by tweaking its own free shipping policy, with the hopes of stealing some business back from Amazon, among others. The new shipping policy, Target boldly claims, "Will Change Your Life," presumably in ways not unlike how Amazon Prime is known to dramatically change one's spending habits and errand schedule.
The new policy grants free standard shipping (3 to 5 business days) on all Target.com orders of $25 or more. Previously, the purchase threshold for free standard shipping was $50. The minimum purchase requirement for free shipping at Walmart.com, for instance, is set at $50, while Amazon and Best Buy offer free shipping on most orders if the total is $35 or more.
Clearly, the move gives Target a little leg up on the competition, and it could very well start a free shipping pricing war among retailers—a war that would obviously benefit shoppers. But how big of a deal is Target's policy change really? And is there a prayer it could actually change your life?
The truth is that Target's new policy won't affect its best customers at all. That's because the most loyal Target shoppers are highly likely to be in possession of the Target REDcard, a debit or credit card that providers the user with 5% off on all Target purchases, as well as free, no-minimum-purchase standard shipping on all online orders. What's more, Amazon Prime subscribers who are happy with the service aren't likely to be wooed away by Target.com—which has fewer items for sale than Amazon (who doesn't?), and whose free shipping is slower than that of Prime.
The consumers being targeted by Target's policy change, then, are those who aren't regular Target shoppers and don't subscribe to Prime, or those who do subscribe to Prime but have been thinking that maybe the annual membership fee isn't worth it. Also, for Target's offer to seem truly compelling, you must be someone who would regularly want to make online purchases of $25 but not over $35. Once you've hit the latter price point, after all, you can get free shipping from Amazon or Best Buy alongside Target, so Target's free shipping is a wash.
All that said, there are probably some consumers who will view Target's new policy as an appealing alternative to Prime and Amazon.com in general. Just as Target's decision to offer a free non-minimum-purchase shipping promotion during the recent winter holidays gave its web business a boost, the retailer will certainly juice e-retail sales by cutting its free shipping purchase threshold in half. Some tiny portion of shoppers will probably "change their lives" by placing a few more small-money orders at Target.com now that shipping is free.
It seems unlikely, however, that the policy change will move the needle much in Target's ongoing battle against Amazon, nor will it cure Target's larger problems, including its failed expansion in Canada and the fading of its reputation among shoppers and the industry as retail's cheap-chic darling.