Taylor Swift Just Bought This $18 Million New York Townhouse — Right Next to Her Penthouse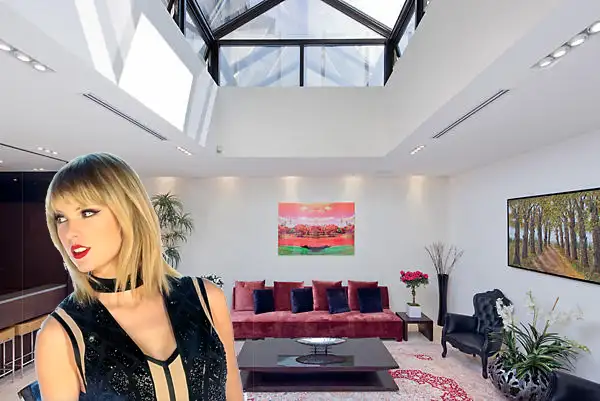 No stranger to the New York real estate market, Taylor Swift recently purchased a $18 million townhouse in the city's affluent Tribeca neighborhood — and it's just steps away from her neighboring penthouse.
The star, whose sixth studio album is set to release this month, bought the home in late September, according to city property records. The purchase was made by Euro Tribeca LLC, which has been affiliated with Swift's management company in the past, according to Mansion Global. Jesse Schaudies, a lawyer on Swift's Nashville-based 13 Management team, did not respond to a request for comment from Money.
The townhouse located at 153 Franklin St. in New York has a controversial past: French politician Dominique Strauss-Kahn served house arrest there after sexually assaulting a hotel maid in 2011.
Swift's deal, however, may have been made off the market, since it appears the townhouse was no longer listed as for sale. (Her $19.95 million penthouse is located right next door.)
Still, Swift's new three-story home boasts a host of luxurious amenities, including a movie theater, heated floors, a gym, a rainfall steam shower and a limestone, jet bathtub, according to descriptions of the property on Trulia. The master suite on the top floor has wide, plank oak flooring, walk-in closets and a wet bar. The pad also has a separate guest suite with its own entrance, as well as an outdoor terrace with a grill.
Tribeca has been the destination for many New York-dwelling celebrities. A fairly new apartment building near Swift's new property is home to several prominent stars, including Blake Lively, Ryan Reynolds, Meg Ryan, Harry Styles, Jessica Biel and Justin Timberlake. It is unclear if Swift plans to keep her neighboring penthouse on Franklin Street. Regardless, the singer has plenty of homes elsewhere, including Nashville, Beverley Hills and Rhode Island.