5 Things to Know About 'tbh,' a New Anonymity App Popular Among Teens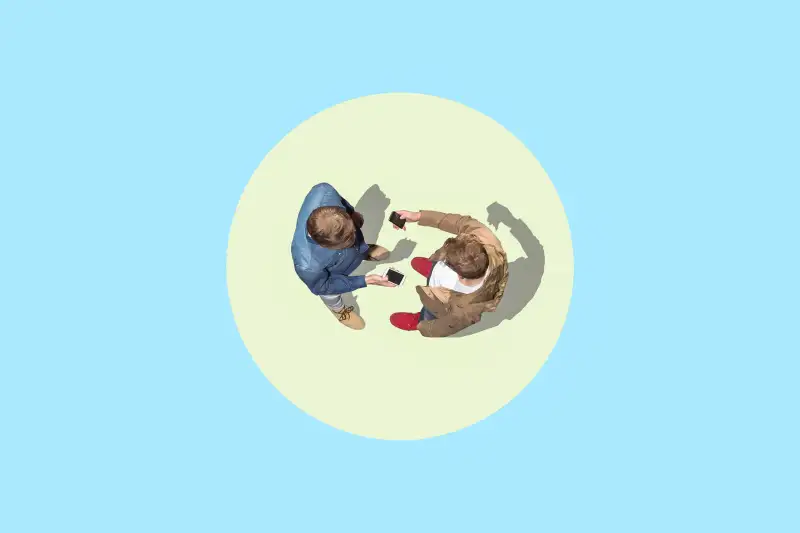 A number of apps like YikYak and Sarahah have shed light on the issue of anonymity granted to social media users that often results in cyberbullying.
But while some of those apps were plagued by an influx of online harassment, a new anonymous app called "tbh," short for "to be honest," has shot to the top of Apple's App Store and aims to keep the conversation positive.
"We built tbh because we believe that social networks should make us feel better about ourselves — not worse," the company behind the app wrote on its website.
As the app continues to grow in popularity, here's what you need to know.
How does 'tbh' work?
Tbh allows users to take a series of polls about their friends in their contact lists. All questions are positive and prompt users to identify their friends with titles like "world's best party planner," "makes you laugh the hardest" or "always knows what to say and when to say it,"Mashable first reported.
When you get chosen by your friends, you will get a notification with the message earn a "gem," which can be used to access more features. The gems also will be awarded as pink if the voter was a girl, or blue if the voter was a boy. More than 150 million messages have been sent through the app already, according to the company behind it.
Tbh also only allows users to answer a certain number of polls within a set amount of time. Basically, users can't just answer question after question for an endless amount of time.
Users can also create their own polls, which would have to be approved by the app before they are published. The polls must be appropriate for users ages 12 and up, "uplifting" and "not offensive to any group," according to the app.
How much does it cost?
The app is free, and the creators behind it doesn't have any plans to monetize it just yet, according to the company.
What makes it different from other anonymity apps like Sarahah?
In tbh, the phrasing and language in the descriptions of personality traits and characteristics assigned to people is developed by the company behind the app, rather than the users. People who use the app can create their own polls, but the language and content must be approved by the app before it's posted. Additionally, direct messages are not available on the app yet, but developers are considering it as an option in the future. Tbh functions more like a game than other anonymous apps, with a clear structure and set time limit for responses.
Other anonymity apps like Sarahah, YikYak and Secret allow the users to send direct messages to people or post freely as an anonymous user, opening up opportunities for cyberbullying. Sarahah, which had a brief surge of popularity in the App Store earlier this summer, touted itself as a self-improvement app that provided people with the chance to send you "honest feedback" through anonymous (or not) messaging. Secret has a similar structure, and YikYak functions more like a forum where people's messages are up-voted or down-voted — much like Reddit's ranking system.
Where is tbh available?
Currently, tbh is only available in Florida, Washington, Texas, California, Connecticut, Massachusetts, Rhode Island, Georgia and Indiana. It first launched in early August in Georgia by Midnight Labs, an app-development company based in California, which then expanded and grew in popularity through late August and early September.
Midnight Labs plans to expand the app to more states, as well as launch the app on Android devices.
Do people like it?
The app has been lauded for its focus on positivity, according to reviews in the App Store. Some users have also offered modifications, like allowing names to be written in for questions if a certain friend doesn't pop up in the section offered for each question. Others said they were worried about the potential for cyberbullying through the app, depending on how it changes as it gains popularity.