Why Male Tech Workers Don't See the Gender Gap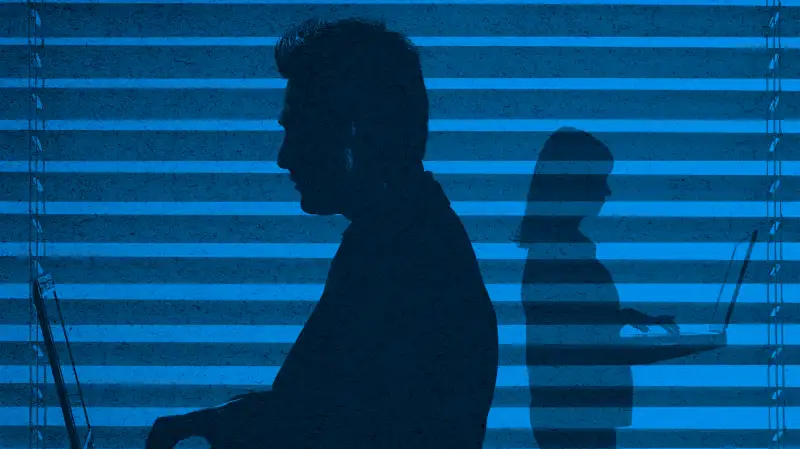 Photo illustration by Sarina Finkelstein for Money; Getty Images (3)
No wonder tech's diversity problem isn't going away.
According to data released by PayScale and featured Sunday in a South by Southwest panel on perceptions of gender equity in the workplace, fewer male tech workers think their industry has a gender bias problem than workers in other industries, despite the continual publication of reports to the contrary.
Which is not to say that the majority of men in the workplace think there's a gender problem at all. The survey found that 67% of male workers say the sexes have equal opportunities in most workplaces, compared with just 38% of female workers. The discrepancy among those in the technology industry was starker: 66% of male techies think the opportunities are equal across the board, compared with just 30% of female tech workers.
When it comes to their own workplaces, a full 80% of male tech workers believe men and women have equal opportunities, while only 44% of female tech workers felt the same way.
The data on the gender gap in tech has been consistently clear: At top companies like Facebook, Google, and Microsoft, women make up less than 30% of the workforce, according to an August report, despite efforts by the companies to bridge the gender gap. For engineering positions, the percentage is significantly lower than that. So why are male workers so clueless?
Aubrey Bach, a senior manager at PayScale, says the 30% threshold is tough for tech companies to break, because it's just high enough for men to consistently see women around the office and in meetings, which may skew their perception of how many women are actually working in the industry.
"As human beings we tend to look at things from our perspective ... I think for a lot of people this data is a little bit shocking," Bach says. "What I would challenge men to do is switch your perspective: What if you were the only man in every meeting you were in? It would suddenly feel very strange."
Men, who make up an even higher percentage of management positions, perpetuate the status quo not because they are actively discriminating against women, notes Bach, but because of unconscious bias. You can't fix a problem if you don't realize it's a problem to begin with.
"This data should be the tipping point to make employers finally realize the importance of providing women the same professional support and opportunities that men receive throughout their careers, especially in highly competitive fields like tech," says Liz Morgan, a recruiting lead for Linkedin and a member of the SxSW panel.
While presenting facts and figures is a great first step to combating the problem, male allies can help their female colleagues push further, even if they're not in a hiring position. Bach recommends speaking up in meetings if you think a female coworker is being treated unfairly, encouraging and publicly acknowledging a job well done, and/or letting HR or your manager know that you care about gender equity and think it should be addressed in the company's hiring practices.
If enough people speak up, it will make an impact, Bach says.
"One of the best ways to address this problem is to just educate [people] about this," says Bach. "If you can get people to realize that they have these beliefs and biases, it doesn't mean they're bad people, they may not even know. Just be an ally, there's a huge amount anyone can do."