Here's the Surprising Thing More Teens Are Doing This Summer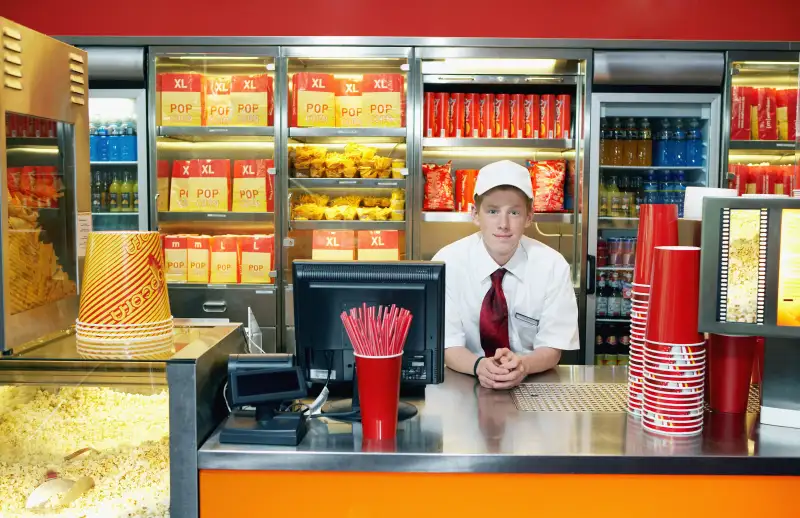 After years of following a declining trend, teenagers this summer are reversing course and doing something surprising: They're getting jobs.
Although the stereotype of the teen lifeguarding or scooping ice cream prevails in the popular imagination, the reality is that fewer young people have been working summer jobs for quite a while. A Pew Research Center report last year found that teen jobs have been on the wane since the 1990s; in 2014, fewer than a third of teens had a job, compared with a peak of 58% in 1978.
The reasons are myriad: Increased competition in college admissions has prompted a growing number of parents to nudge their kids toward extra academic classes or recreational activities that can bolster their applications. Kids who can afford it today might opt to travel or take an unpaid internship during the summer instead of bussing tables or ringing up shoppers. The recession also dealt a blow to teenagers' employment aspirations: For several years, there were so many adult workers without jobs that teenagers were losing out to older and more experienced applicants even for entry-level positions.
Read next: Still Need a Summer Job? Office Depot Is Hiring 8,000 Workers for Back to School Season
Initially, it looked like this year was shaping up to be more of the same, with a slow start to teens landing seasonal employment leading experts to predict a continued falloff in teenagers getting jobs this summer.
But then things changed once the season got going, according to new data from executive outplacement firm Challenger, Gray & Christmas. "With strong hiring in June and July, the number of teenagers finding summer employment in 2016 increased by more than 15 percent to its highest level since 2013," the firm said. In July alone, nearly half a million teens landed jobs. A total of 1.4 million got jobs in May through July, a roughly 15% increase.
After such a long falloff, this is a pretty big jump —25% higher than the 10-year average for teen job gains in July, according to Challenger data — which could indicate that the state of teen summer jobs is turning a corner. "We may be seeing a turnaround in the teen job market as more and more cities approach full employment," company CEO John Challenger said in a statement.
It's not that the number of burger-flipping or sweater-folding jobs has suddenly exploded; it's more that adults with plenty of work experience under their belts don't have to take those kinds of jobs anymore because there are now better opportunities out there for them, which means more opportunities for teens who just want to get a foot in the door. "Older and more experienced workers who might have been settling for employment in retail and food service are able to move into higher-skilled, higher-paying jobs," Challenger said.
The other thing that could be pulling teens off the sidelines is more money. With some parts of the country reaching what economists consider to be full employment, businesses have had to raise wages in order to compete for workers — even ones who haven't graduated high school yet.
Including this summer's big bump, there are just over 6 million teenagers in the workforce today. While that's still a far cry from the more than 10 million working back in the summer of 1978, it does mark the highest teen employment since August 2008, the month before the financial crisis hit.