Kelly, Michael, and the Art of Resolving Coworker Conflicts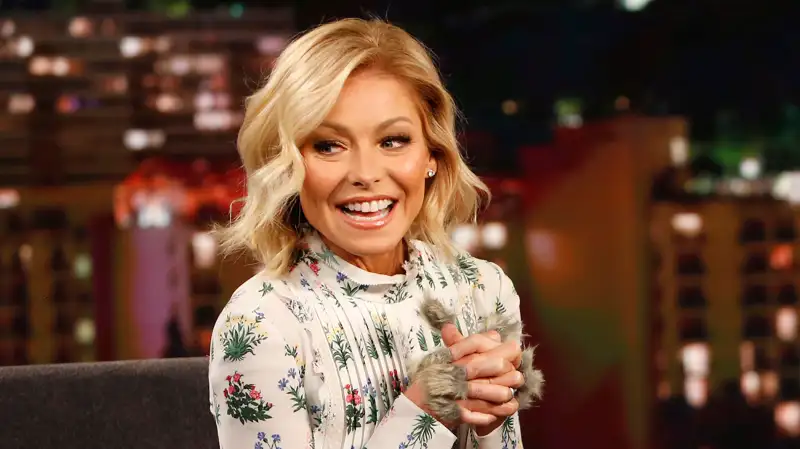 After walking out in anger following the announcement that her partner was taking another job, Live! with Kelly and Michael cohost Kelly Ripa returned to join the outgoing Michael Strahan on set of the ABC show Tuesday morning. Let's face it, plenty of us get angry or jealous over colleagues' behavior—Ripa was said to be livid about being kept in the dark by Strahan and the network brass—but most of us don't have the clout to disappear for nearly a week, as Ripa reportedly did.
But that's not to say we don't think about it, so here are some ideas from experts about how to deal with a coworker or manager when you're seeing red and don't want to (or can't afford to!) blow your stack.
Realize that things are going to hit the fan at some point. "When people work closely together, conflict can be unavoidable," said Rosemary Haefner, chief human resources officer at CareerBuilder. The key is to work on your communication skills before things turn into a Ripa-level blowup. "People often make the mistake of responding with anger," Haefner observed. Instead, work on keeping lines of communication open so that when a problem does come up—and it will—you'll be able to handle it like a pro.
Don't take it personally. Maintaining perspective is difficult, but it helps to "step back and analyze why you are so frustrated," advised George Boué, vice president of human resources at Stiles and an expert panelist with the Society for Human Resource Management. Many times, he said, he finds that conflicts between coworkers aren't due to deliberate malice, but because people misinterpret their colleagues' or bosses' intentions.
Read next: My Boss Hates the Expressions I Make In Meetings
Don't ignore conflict—it won't go away. "Our natural tendency is to overlook the initial infractions, hoping they'll resolve themselves or go away," Boué said. Unfortunately, he noted, experience has taught him that this is the exception rather than the rule. When a situation festers, "the build-up in emotion can cause one to blow up and say and do regrettable things," he said. You don't want that to happen—especially if the conflict is with your boss.
Don't gripe behind their back. "Complaining privately to others about management or your colleagues can feel good at the time because you share your frustrations with others, but this behavior will not work towards resolving the cause of the conflict," warned Lorene Lacy, global clinical manager with Workplace Options. What's more, there's a pretty good chance your complaints will get back to the person through the grapevine, which is likely to upset them and leave you with the reputation of the office gossip.
Be willing to look in the mirror. "We often don't acknowledge, or aren't even aware of, our own shortcomings or sensitivities," Boué said. But if you want to effectively resolve a conflict, especially if it has gotten to the point where your boss or someone in HR is interceding, you'll need to be able to consider your own role in the situation. "[See] how your own behaviors and perceptions are contributing to the problem," he said. "Be open to the feedback and not have the natural self-defense reaction."
Mind the gap. The generation gap, that is. "Millennial employees may be more open to expressing their views within a group setting and often expect their views to be considered," said Lacy. For older workers, especially if they answer to a millennial boss, this can be jarring, so it pays to be cognizant of those generational differences so you don't take them personally. And if you're the millennial, keep in mind that not all of your colleagues are used to a let-it-all-hang-out ethos. "This can make the baby boomers feel defensive as they may see this as disrespectful or feel that their ideas are based on years of experience," Lacy pointed out.