This Tattoo Trend Is Popular for More Than One Reason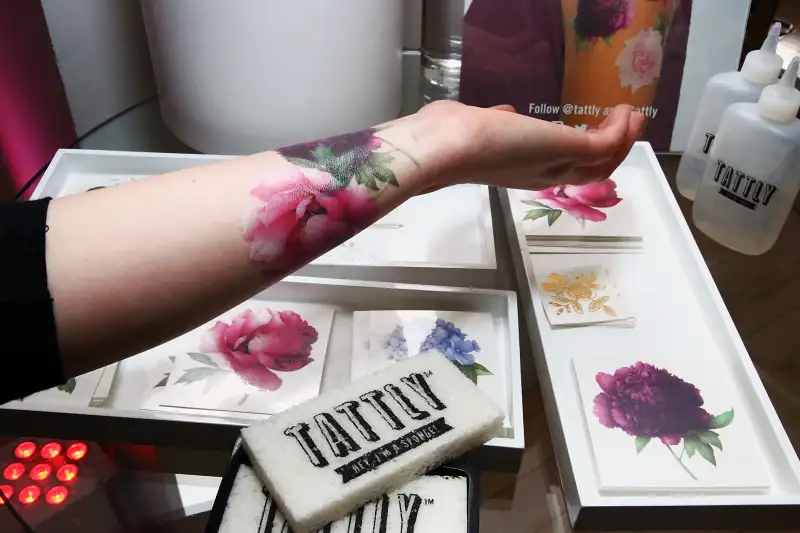 Astrid Stawiarz—Getty Images
Temporary tattoos, long the domain of children seeking a splash of smeared color at parties and carnivals, are not just for kids anymore. Adults who want an edgy look without commitment, pain, or high price of permanent tattoos are flocking to temporary version, which have dramatically increased in quality lately.
According to CNBC, design-minded mom and serial entrepreneur Tina Roth-Eisenberg's aesthetic sensibilities were offended by the ugly temporary tattoos her young daughter brought home from a birthday party, so she decided to start a business designing more attractive ones.
The resulting popularity proved that temporary tattoos are picking up an audience considerably older than recipients of birthday party goodie bags: Last year, Roth-Eisenberg's company Tattly sold 2.6 million temporary tattoos, with designs that range from rainbows to rocket ships. CNBC estimated her sales to be north of $10 million, and the start-up is already turning a profit.

Each temporary tattoo costs between $5 to $15. They are applied simply with water and wear off a few days later — the ultimate in low commitment, even as permanent body art has grown mainstream. Delicate metallic designs that look like jewelry attract customers who wouldn't even consider fake ink otherwise. Roth-Eisenberg told CNBC she pays royalties to the artists who create the tattoo designs, and tries to do her sourcing in the United States.