A Second Self-Driving Tesla Crash Is Reported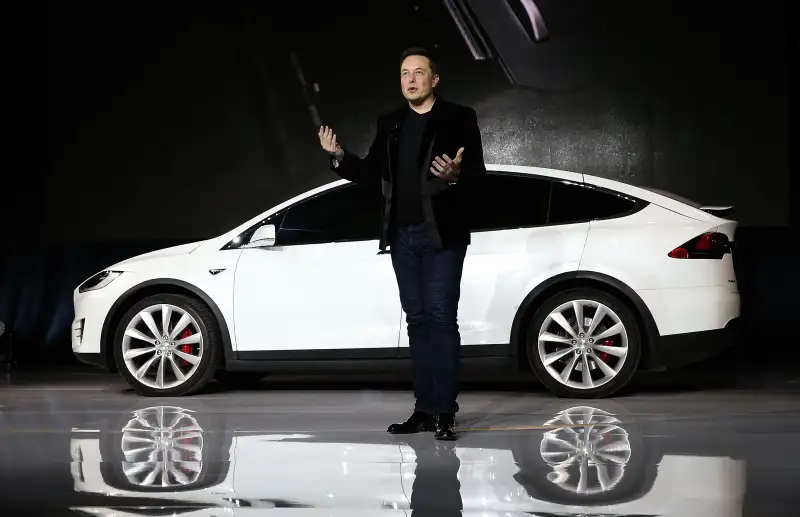 Justin Sullivan—Getty Images
Tesla's plans for self-driving cars took another hit on Wednesday, when reports came out that a second one of the company's cars crashed while being tested in autopilot mode.
According to the Detroit Free Press, a Michigan art gallery owner told police that he survived a rollover crash that happened when his Tesla Model X was in self-driving mode last Friday.
The newspaper noted that it isn't clear yet what led up to the accident and whether or not the driver was at fault. State police in Pennsylvania, where the rollover took place, are investigating.
Still, its cars' self-driving functionality is quickly becoming a PR headache for Tesla. The Pennsylvania accident took place just one day after Tesla said that federal transportation officials were looking into a fatal crash in Florida in May that occurred while the driver's Tesla Model S was being tested in autopilot mode.
"This is the first known fatality in just over 130 million miles where Autopilot was activated," Tesla said in a statement announcing the National Highway Traffic Safety Administration's involvement.
Part of the challenge that even fans of Tesla's self-driving features admit could be tricky to solve is educating drivers about what autopilot mode can do — and what its limitations are. In its statement following the Florida fatality, Tesla emphasized that self-driving cars still need input from human drivers. (The driver killed in the Florida accident was reportedly watching a video when his car struck a truck trying to complete a turn in front of him, according to the Associated Press.)
Read More: Here's Why the Feds Are Worried About Self-Driving Cars
Autopilot "is an assist feature that requires you to keep your hands on the steering wheel at all times," Tesla said. Advocates of the technology are stuck between praising its capabilities and its potential while also warning that it's not a substitute for being awake, alert, and watching the road.