Tesla's $2.6 Billion Purchase of SolarCity Could Help Take Sustainable Energy to the Next Level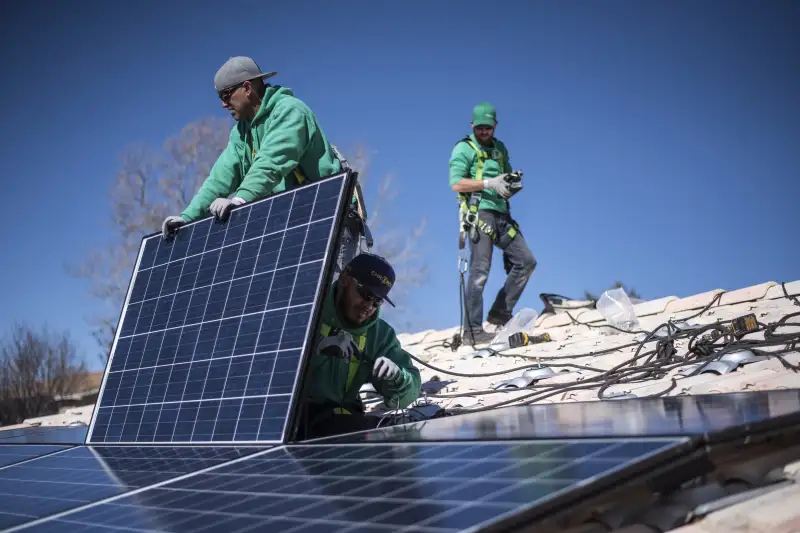 Sergio Flores—Bloomberg/Getty Images
Tesla made a deal to acquire solar panel installer SolarCity back in June. Now, Elon Musk's electronic car company is going ahead with the acquisition, in an all-stock transaction worth $2.6 billion, the company wrote in a blog post Monday, bringing everyday consumers closer to more efficient solar power.
It's all part of Musk's second master plan for Tesla, which he outlined in a blog post two weeks ago. The billionaire CEO -- who is also chairman of SolarCity -- advocated the need to "create stunning solar roofs with seamlessly integrated battery storage," and said the San Mateo California solar company was a critical piece of the puzzle to do so. SolarCity installs residential solar panels on homes in the U.S. Rather than buying the panels outright, most customers take out long-term leases to pay for them.
With the acquisition, solar panels, home battery storage systems, and electric cars will be available for consumers from the same company. Tesla, and Musk, say storage and solar are at their best when they're combined. "It's really all part of solving the sustainable energy problem," Musk told the Wall Street Journal. "That's why we are all doing this to accelerate the advent of a sustainable energy world."
"As one company, Tesla (storage) and SolarCity (solar) can create fully integrated residential, commercial, and grid-scale products that improve the way that energy is generated, stored and consumed," the post reads.
Musk was already the chairman and 22.54% shareholder of SolarCity.