The 5 Rules of Holiday Gift Returns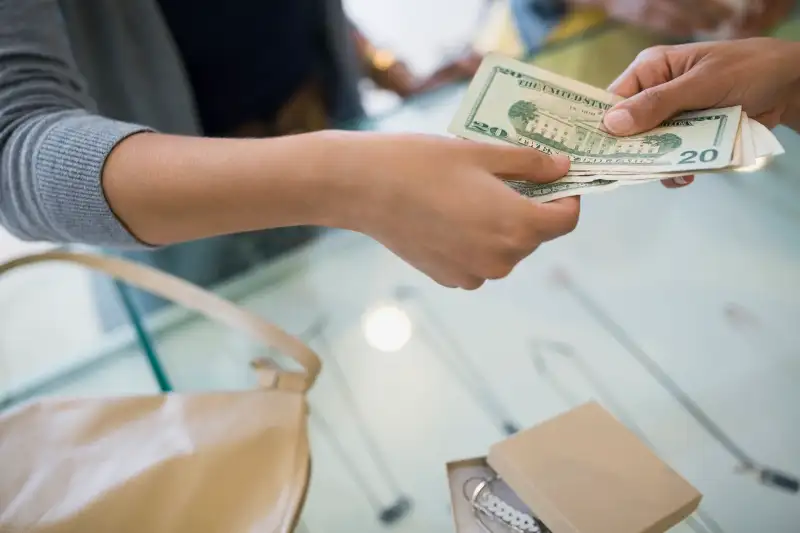 Returns can tricky. And I'm not just talking about the grimace on Aunt Karen's face when she comes for a holiday visit and doesn't see the Christmas wreath she gave you.
This year, the huge number of gifts purchased online will add another dimension to the usual return frenzy. That's because return policies for gifts purchased online may be different from those for gifts purchased in stores. For example, you might not be able to return or exchange items purchased online without a receipt. What's more, you'll probably have to pay for return shipping, which isn't cheap. (Discount retailer TJ Maxx's website, for example, deducts $8.99 from refunds.)
Here are five guidelines that will help make it easier to have many happy returns this holiday season.
1) Return it ASAP. Many retailer return policies are extended for the holidays, but they can still come up fast. Amazon's holiday policy gives you until January 31 to return gifts that were purchased between November 1 and December 31. (Normally, items must be returned within 30 days of receipt of shipment.) Walmart will give you until January 25 for items with a 30-day return window; Best Buy will give you until January 15.
But there are exceptions. Items with a 15-day return window at Walmart, for example, will only be returnable until January 10. If, on the other hand, you received gifts from L.L. Bean, Estee Lauder, Neiman Marcus, Nordstrom, or Zappos, you're in luck! Those retailers have some of the most generous return policies, according to StellaService, which monitors retailer return policies. You'll have up to a year or more to make up your mind about that questionable sweater or tie. Other retailers with giant return windows include Kohl's, REI, and Costco. But a large return window doesn't guarantee easy returns, which leads me to my next tip.
2) Check for return-policy gotchas. Many retailers won't cover return shipping, which can be substantial. And you might get hit with restocking fees or other restrictions on returns, such as extra-tight deadlines. The window for returns on electronics, for example, might be shorter than the window for returns on other items. Here's a sampling of return-policy gotchas:
Best Buy won't take back cell phones sold with service plans;
Sears won't take back Christmas season items;
Most wine bought on Amazon.com isn't returnable;
TJ Maxx warns on its website that "final sale" items aren't returnable so you should check your receipt;
And JC Penney charges a restocking fee of $75 or more on certain furniture items.
Also keep in mind that website return policies might be different from in-store return policies, depending on the item. If that doesn't make your head spin, get a load of this: Macys.com, Kohls.com, and TJMaxx.com won't accept returns of store-bought items by mail—but if you receive a gift purchased online, you can return it to walk-in stores.
READ NEXT: Hate Your Gifts? Tips for Returns, Exchanges, and Regifting
3) Grab those receipts. Some stores won't let you return anything without one, or will only give you store credit. Macys.com, for example, says it will send your returned item right back if you don't mail it along with a receipt. Even L.L. Bean, which is famous for its liberal return policy, says on its site that items returned to its stores require a receipt and a valid ID. So if you misplace the receipt or the gift giver didn't give you one, you might be denied.
Or you might not get the full value for the gift; stores might refund you the price of the item during post-Christmas sale season when markdowns are super-steep. JCPenney.com states that without a receipt, the retailer will refund you an item's "lowest selling price within the last 45 days issued in the form of a merchandise return voucher." Even if you have a receipt, don't bank on the cash. Instead, you might only be able to get an exchange or a store gift card.
My advice: Don't be shy about asking the gift giver for a receipt, especially if it's a clothing item or anything else that comes in different sizes or colors. You can always say you love your gift but explain that it doesn't fit or match your home décor.
4) When in doubt, don't take it out! Avoid ripping open the packaging if you think you might not want to keep the gift. That's because you might not be able to return opened gifts. Sears' website specifies that music, movies, software, and video games with opened packaging can't be returned. Some items can be returned with opened packaging, such as electronics and grills, but according to Sears.com you'll pay a 15% restocking fee.
5) Don't waste gift cards. If you get a gift card that you can't use, don't let it waste away in your wallet. Stores generally don't let you return them for cash, but you can often trade them in. Walmart just rolled out a gift-card trade-in program, and there are many gift-card exchanges online, such as CardPool.com and Giftcards.com. Check out Giftcardgranny.com, which will tell you where you can get the maximum value for your cards. The tradeoff: You won't get full value, but it's better than wasting a loved one's money.
If all else fails, you can always re-gift—or better yet, donate the card to charity. (Check out this article on how to get cash for unwanted gift cards for more tips.) Now that's the holiday spirit!
Lisa Lee Freeman is a shopping and consumer-savings expert who loves to help shoppers score the best deals. She is a frequent TV commentator on consumer issues and was the founder and editor in chief of Consumer Reports' ShopSmart magazine.