The General Car Insurance Review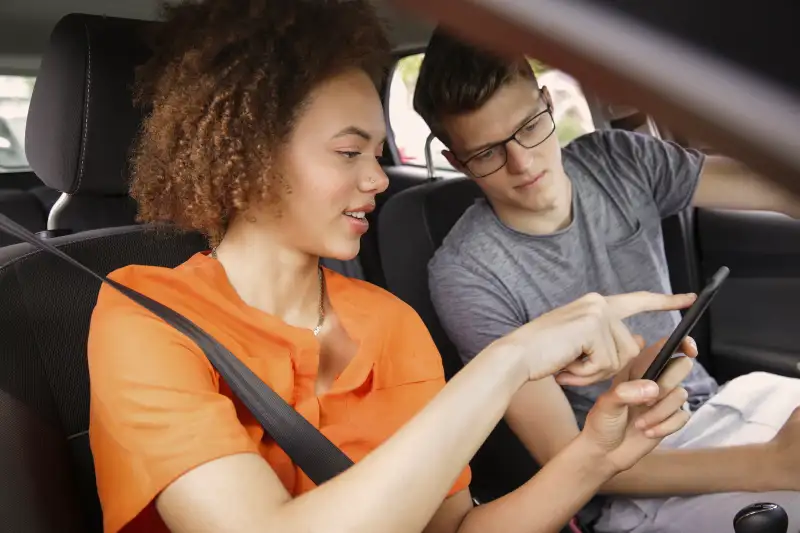 High-risk drivers may be interested in The General's car insurance offerings due to its reputation for specializing in insuring drivers with poor credit, lackluster payment histories, accidents, traffic tickets and insurance lapses. Is The General Car Insurance good for low-risk drivers? Is it the best car insurance for people who want the lowest rates? This article will examine the pros and cons of using its services.
The General Car Insurance Pros and Cons
The General sells policies from three different companies:
Permanent General Assurance Corporation
Permanent General Assurance Corporation of Ohio
The General Automobile Insurance Company, Inc.
Technically, this makes The General an agency rather than an insurance company. Prospective policyholders will most likely never need to worry about the distinction, and customers probably will not notice the difference in any meaningful way.
Pros
Covers high-risk drivers
SR-22 forms available
Easy-to-use app
Cons
High number of complaint
Few discount options
Pros explained
Covers high-risk drivers
Insurance companies categorize drivers into two groups:
Standard: Drivers with clean driving records.
Nonstandard: Drivers who are considered high-risk.
Nonstandard drivers have issues such as large numbers of moving violations, bad credit scores and possibly felonies on their record.
SR-22 forms available for those who need one
Most states require liability insurance. Drivers with suspended licenses and individuals with DUIs or convictions due to a lack of insurance may have to file an SR-22 form. An SR-22 is necessary to prove to the state that the driver has car insurance that meets minimum liability coverage. While most insurance providers won't handle the forms, The General specializes in providing SR-22 form filing services.
Easy-to-use app for easy account management and payments
Positive customer reviews agree regarding The General's mobile app, which gets excellent marks for its usability. The General also offers users an online portal called MyPolicy, which customer reviews consider a plus.
Cons explained
High number of complaints
Compared to rival companies such as Progressive, Geico and other similar providers, The General receives far more complaints, sometimes double or even triple that of its competitors. Review websites such as the Better Business Bureau and Yelp report many issues with policies, coverage and customer service.
Offers few discount options
The General offers fewer discount options than many of its competitors. For example, Geico offers 16 discounts, while The General offers only 9. Insured drivers with policies through The General can get discounts for the following:
Having multiple vehicles insured through The General
Student discount for getting good grades
Completing a defensive driving course
Having homeowners insurance from any provider
Experiencing three to five years of safe driving
Paying your policy in full at the time of purchase
Having five years of insurance coverage from a previous company
Having passive safety restraints such as seatbelts and airbags
Being an active member of the military in Louisiana
The General Car Insurance Plans
How much is car insurance normally? While prices vary for individuals of different ages and standard vs. nonstandard drivers among other factors, comparisons can still shed light on The General's costs compared to its competitors. According to Insurify, the average cost of The General per month is $197, while the average cost of Geico per month is $52.
Full coverage insurance
While "full coverage insurance" isn't a specific type of insurance, the term refers to a bundle of several different types of coverage, including:
Collision coverage
Comprehensive coverage
Liability coverage
Uninsured or underinsured motorist coverage
This plan covers policyholders involved in accidents with underinsured and uninsured drivers. It will also cover family members and anyone in the car when the accident occurred. Some states consider uninsured/underinsured motorist coverage to be optional coverage.
Collision coverage
Collision coverage takes care of at-fault accidents even if the policyholder is to blame. It also pays out when the policyholder's car strikes an object or another car.
Comprehensive coverage
Individuals seeking protection from damage not caused by an accident will probably want comprehensive coverage. The damage this policy covers includes extreme weather, vandalism, fire, theft, animal damage and falling objects.
Rideshare insurance
Drivers for Uber, Lyft and other such ridesharing services should note that The General does not offer rideshare insurance. Anyone seeking rideshare insurance must purchase a commercial policy from a different carrier, such as Allstate, Geico or State Farm.
Bodily injury and property damage liability coverage
Liability covers property damage and injuries caused by the policyholder, and nearly every state requires it. It applies to family members within the policyholder's household. The General also offers separate medical payment coverage insurance, which covers medical expenses for policyholders, family members and passengers involved in an accident.
Insurance riders
The General offers add-ons to their policies, in the form of insurance riders, to increase coverage for their customers. Some offerings include:
Custom equipment: Purchasers must have collision and comprehensive coverage. This rider can cover $5,000 worth of modifications, such as camper shells, fog lights and the like.
Towing: Purchasers must have collision and comprehensive coverage for this rider. It takes care of towing costs.
Accidental death: Should the policyholder die in an accident, the family will receive a payout.
Roadside assistance: Purchasers of roadside assistance get 24/7 emergency coverage for breakdowns. It provides towing, gas, battery jumpstarts and locksmith services.
Funeral costs: This rider covers burial, cremation or funeral expenses for policyholders who die within 24 months of an accident. The rider's fine print must cover the type of accident, and the services must be "reasonable and necessary" to qualify for reimbursement.
Hospital indemnity plan: This plan covers up to $1,000 of medical expenses, $125 per day of hospitalization for up to a year, and $10,000 for accidental death and dismemberment.
Rental and transportation: Like many other car insurance companies, The General provides rental reimbursement as long as the policyholder's car is rendered undrivable by an accident. This rider requires collision and comprehensive coverage.
Limitations
Customers looking for perks for good driving won't find them with The General. While it does offer the safe driver discount as described above, The General doesn't offer accident forgiveness or vanishing deductibles. A vanishing deductible rewards drivers who can avoid moving violations or accidents for a specified time. Once the driver meets the criteria, their deductible drops to zero. This and accident forgiveness are both common offerings among competitors such as Allstate, Liberty Mutual and Nationwide
The General does not offer usage-based insurance, which offers discounts based on driving habits and uses tracking data from GPS or cellular technology. For example, if the data from these systems shows a driver frequently drives at high speeds or uses a phone while driving, their rates could increase.
General Car Insurance Credentials
Awards
While The General has won awards for its animated television commercials and boasts a 2019 "Great Place to Work" certification, it has zero awards concerning customer satisfaction.
Financial stability
A.M. Best is one of the premier credit rating agencies, specializing in insurance companies and agencies. It gives The General an A rating, which A.M. Best calls "Excellent." This indicates The General can most likely meet its financial obligations in the short and long term.
Third-party ratings
The General is accredited through the Better Business Bureau (BBB) and carries an A+ rating. While the rating does factor in a business's complaint history, it also considers:
The type of business
The amount of time the business has been operating
Whether the business's practices are transparent
Whether the business honors commitments to the BBB
If the business failed to acquire competency licensing or has a history of government actions against it
If the business's advertising is dishonest or misuses the BBB name or BBB marks
Regulatory actions
The General Car Insurance Agency has not been subject to any regulatory actions. However, Permanent General Assurance Corporation, one of the three insurance companies that provide policies for The General, was taken to court in a class action lawsuit. The complaint was that the company hadn't refunded unearned premiums from voluntary cancellations. The trial ended with the company agreeing to pay out $2.7 Million.
The General Car Insurance Accessibility
Availability
The General does not provide coverage in the following states:
Alaska
Hawaii
Maryland
Michigan
New Jersey
Rhode Island
Washington D.C.
However, Progressive and The General have an agreement to take care of drivers in these states. When prospective insurance purchasers seek quotes through The General for the states listed above, they'll be taken to a page that promotes Progressive's coverage instead.
Contact information
The General's customer service is available by phone at 1-877-324-7119 or toll-free at 1-800-280-1466. You can also email customersupport@thegeneral.com.
The website also features a "schedule a call" feature as well as a chat function.
For claims reporting, existing customers can call 1-800-280-1466 at any time or email Claims@thegeneral.com.
Customer Satisfaction
Customer reviews
The General Car Insurance reviews are overall negative, with numerous online complaints. The BBB's section for The General lists 231 total complaints over the last three years. Complaints about The General include denied claims, poor response times, lack of response, increasing monthly rates without notice and lack of refund payments. According to the National Association of Insurance Commissioners, The General's complaint index is currently 3.28, while the national average is 1.00.
The General Car Insurance FAQ
How do you cancel The General Car Insurance?
For drivers researching 
how to switch car insurance
, it's important to know how to cancel an existing policy. To cancel a policy with The General, policyholders must submit a cancellation request to the company's headquarters in writing. The address is 2636 Elm Hill Pike, Suite 100, Nashville, TN, 37214. You may be subject to an early cancellation fee.
Who owns The General Car Insurance?
The General is a subsidiary of Permanent General Assurance Corporation of Ohio.
What is the parent company of The General Car Insurance?
American Family Insurance purchased The General in 2012, which it maintains as a separate brand.
How do you add a car to The General Car Insurance?
Policyholders can add a car to their policy via the MyPolicy user portal. Click on the "Make Policy Changes" button, enter a driver's license or Social Security number and then click "Begin Quote." This will show the option to add or remove a vehicle.
How We Evaluated The General Car Insurance
Customer ratings and complaints, as well as third-party ratings, give an excellent picture of how The General treats its policyholders. In our evaluation, we considered these factors:
Coverage availability for high-risk drivers
SR-22 forms offering
Ease of use
Customer satisfaction
Discount options
Variety of plans and coverage options
Third-party ratings
Summary of Money's The General Car Insurance Review
The General Car Insurance Company provides a service for drivers who might not otherwise be able to get car insurance. For standard drivers, The General would most likely be more expensive than the alternatives thanks to limited discounts. Plus, any prospective policyholders need to consider the higher-than-average number of complaints. Even though The General gets high ratings for financial stability, potential customers should keep in mind that the Permanent General Assurance has been the subject of the aforementioned class action lawsuit regarding unpaid premium refunds.
With the complete picture of The General's customer complaints and pricing structure in mind, its offerings are best suited to those who have no option to shop around. Drivers interested in finding the best cheap car insurance have other alternatives.