This Is H&M's Most Expensive Single Item Ever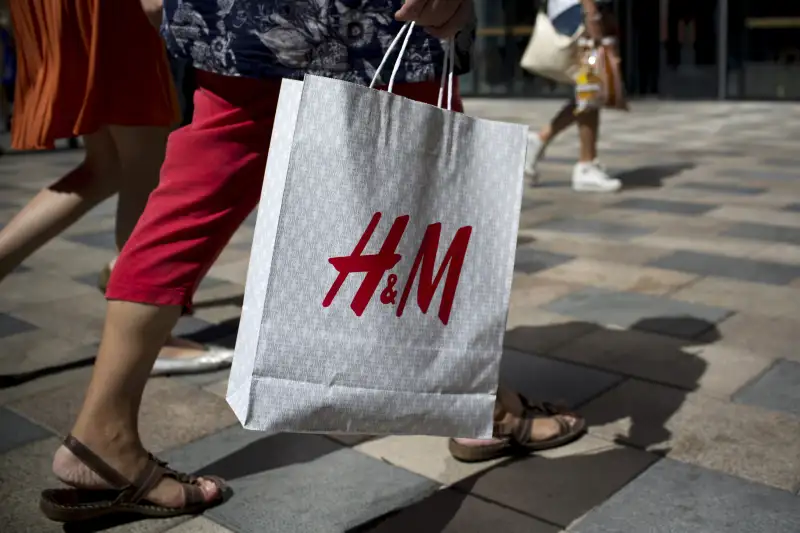 Bloomberg—Bloomberg via Getty Images
Swedish retailer H&M is best known for making fashion fast and accessible to the everywoman (and man) with $10 shirts and $99 wedding gowns inspired by the runway.
But over the years the store has done more than imitate top designers, and has successfully collaborated with designers to sell much pricier items—including $350 Alexander Wang jackets and $399 Margiela bags. Now H&M has the fashion press buzzing with its most expensive item to date.
It's part of the new Balmain x H&M line, launched at a show Tuesday night (with a performance by the Backstreet Boys), with clothes and accessories scheduled to go on sale November 5.
So what's the item? Well, it's not this $499 top, modeled by Kardashian kin Kendall Jenner...
Etienne Tordoir—WireImage
And it's not even this $549 dress, featuring an avian design.
Etienne Tordoir—WireImage
No, it is this black, white, and gold beaded dress, which is selling for $649, the most that the retailer has ever charged for a single item.
Nicholas Hunt—2015 Getty Images
Here's a closer view of the dress, which is so expensive in part because of the labor costs: You're looking at 250,000 hand-sewn beads.
Etienne Tordoir—WireImage
While it's a wallet-buster by normal H&M measures, the latest collection is a steal by others: A real beaded Balmain dress can set you back a cool $16,000. And while the collection has the highest single price, the Independent reports average prices in the line are not the highest H&M has charged for a designer collaboration.
Read More: Meet the Hot New Fashion Store Ready to Compete With H&M