This Weeks Best Deals: Sales on Apple Devices, Amazon Prime Now Orders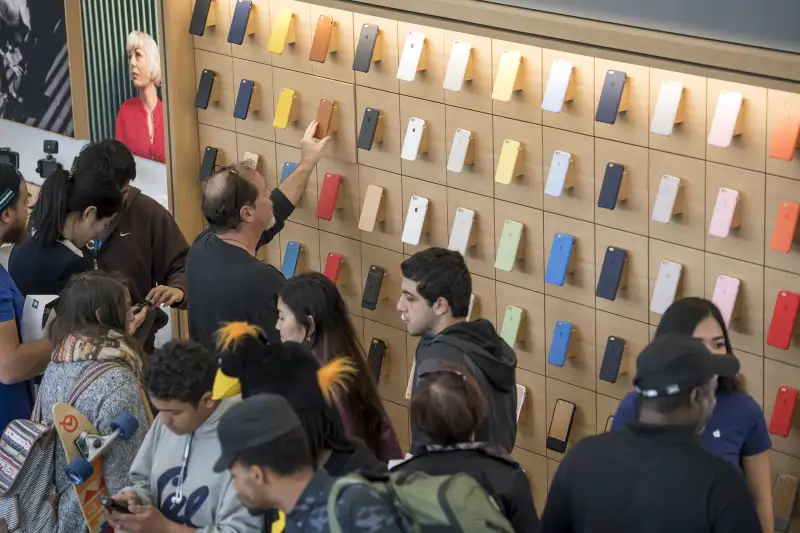 David Paul Morris—Bloomberg via Getty Images
Summer is officially here, so grab a new mountain bike and hit the trails, or score some children's apparel and toys for stomping around in the mud. All these and more are featured in this week's best bargains.
Walmart Mountain Bike Clearance Sale
Want to hit the road in comfort even in the summer heat? Be sure you have the proper summer cycling apparel, and the proper bicycle. Walmart takes up to 45% off a selection of clearance men's, women's, and kids' mountain bicycles, with prices starting at $99. Plus, most orders receive free shipping. A couple of best bets include the Mongoose Girls' Ledge 2.1 Mountain Bike for $119 (low by $32), and the Iron Horse Men's 27.5" Maverick 2.1 Bike for $149 (low by $66).
Apple Watches from $49 at Best Buy
This amazing deal isn't exactly like getting an Apple Watch for $50. But if you wanted both a new Apple Watch and a new iPhone 6, this is definitely the best price you'll find. Best Buy takes $250 off any Apple Watch when you buy (or lease and activate) an iPhone 6s or iPhone 6s Plus with a 2-year contract, or lease/monthly installment plan for Verizon Wireless, AT&T or Sprint. Orders come with free shipping.
With an iPhone 6s 16GB in silver starting at $199 with contract, that's two current-gen, in-demand Apple gadgets for an upfront total $250. That's by far the best such deal we've seen for an Apple Watch. (For reference, the best price we've seen for any new Apple Watch alone is $200.) Just don't forget to make sure that a 2-year contract or leasing plan is the best option for you.
Toys R Us Clearance Sale
Kids run wild in summer, so parents will be in need of some replacements for toys and apparel. Toys"R"Us cuts up to 95% off items in its clearance section. Shipping starts at $5.99 or get free shipping on orders of $19 or more. (Some items are available for free in-store pickup.) Discounted items include action figures, crafts, games, dolls, and LEGO items.
$10 Off $20 Purchase from Amazon Prime Now
Not sure that Amazon's same-day delivery service is worth it? For its Prime members only, Amazon takes $10 off first-time Amazon Prime Now orders of $20 or more via coupon code "10PRIMENOW." Although Prime Now offers just a small subset of Amazon's overall product selection, that's the best dollar-off coupon we've seen from Amazon in years. (We saw $20 off last October, but it required a $50 purchase.) Amazon Prime Now offers free 2-hour shipping in select cities on thousands of items; 1-hour shipping is also available for $7.99. Click here to see if the service is available in your area.
Amazon also offers its Prime members $10 off first-time Amazon Prime Now restaurant delivery orders of $20 or more via coupon code "EATNOW10." Plus, these orders bag free 1-hour delivery. Coupon ends December 31.
Amazing bargains pop up at any given moment, so consider signing up for a daily email digest from DealNews to have the best offers sent directly to your inbox.