Mediocre Player Scores $64 Million Contract Because the NBA Has More Money Than It Knows What to Do With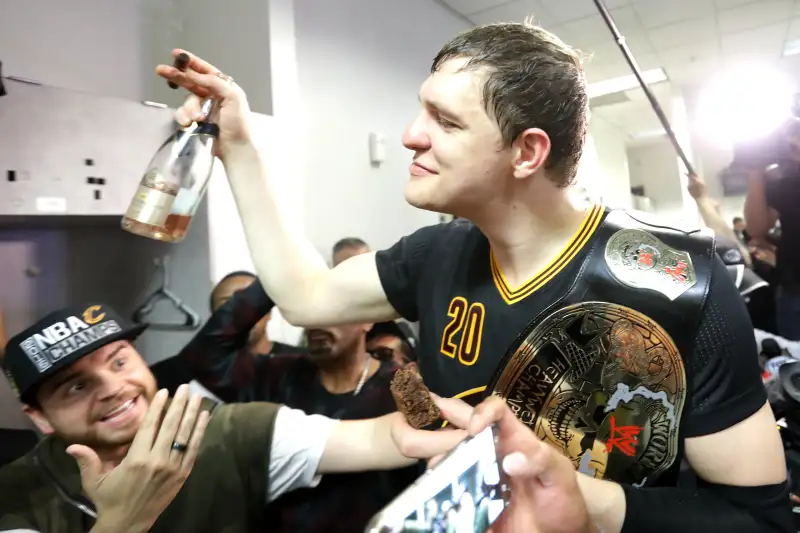 Ronald Martinez—Getty Images
Apparently all it takes to earn an eight-digit salary in the NBA are some very average stats and serendipitous timing.
Former Cleveland Cavalier Timofey Mozgov, who averaged just five minutes per game during the playoffs, according to Business Insider, signed with the Los Angeles Lakers for $64 million, or an average of $16 million per year, Yahoo reported. Meanwhile, Stephen Curry is set to make just over $12 million next year before he becomes a free agent in 2017. Ouch.
As SB Nation wrote, teams are signing mediocre players at astronomical salaries because the NBA's team salary cap rose so dramatically this year, from $70 million in 2015 to at least $94 million, the biggest leap the league has ever seen. Meanwhile, the supply of free agents leaves much to be desired.
Read Next: Stephen Curry Is the Best Deal in the NBA
"The $24-million increase is so sharp that the numbers normally associated with certain types of players can go out the window," the site writes. That means players who signed lucrative contracts just last year would have been significantly better off, financially, had they been signed this year instead.
"To put it in very simple terms: there's too much demand and not enough supply in this market," writes SB Nation. Teams just have a ton of money floating around, thanks to the 9-year, $24 billion television deal the NBA signed in 2014. What's more? Next year they'll have even more: The team salary cap is projected to jump to anywhere from $107 to $110 million.