Tom Petty Has 8 of the Top 10 Bestselling Albums on Amazon Right Now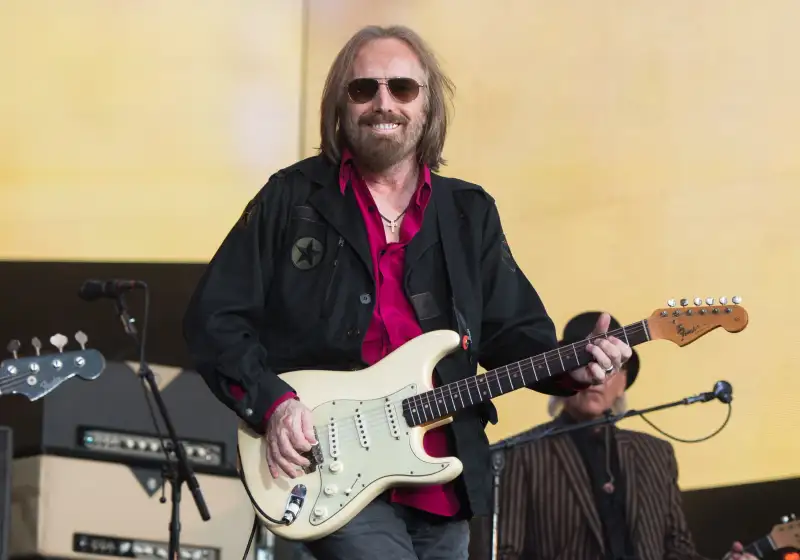 Legendary rock singer and songwriter Tom Petty died on Monday at the age of 66, leaving behind millions of fans that spanned multiple generations. One day after news broke that Petty had suffered cardiac arrest at home in Malibu, an outpouring of grief and memories has flooded social media and online comment threads, and Petty albums like "Full Moon Fever," "Wildflowers," and various greatest hits and live performance compilations are soaring up bestseller lists.
In memorials penned by journalists as well as friends like Bob Dylan (who called the singer's death "shocking, crushing news" in a statement), Tom Petty was remembered for music that could be both plaintive, pugnacious, and inspiring. With his longtime band, the Heartbreakers, on solo recordings, and with George Harrison, Bob Dylan, Roy Orbison and Jeff Lynne as the Traveling Wilburys, Petty released 18 studio albums over the years, as well as several live albums and greatest-hit collections.
Unsurprisingly, the real-time list of bestselling music at Amazon was dominated by Tom Petty albums Tuesday morning: Eight of the top 10 best-sellers in the vinyl and CD category featured Tom Petty, a testament to his prolific output as well as his broad appeal. Petty has six out of the top 20 bestselling albums at Apple's iTunes right now as well.
The 1993 album, Tom Petty & the Heartbreakers: Greatest Hits, made two appearances on Amazon's list of bestselling CD and vinyl albums, with the CD ($8) in first place and the LP ($31) in fourth place.
The number two bestseller was the CD of Tom Petty & the Heartbreakers: Anthology — Through the Years ($14) , a two-disc set that includes nearly three dozen remastered hits that didn't make it onto the 1993 Greatest Hits roundup. Number three was The Live Anthology, a four-disc compilation of songs drawn from a remarkable 30 years' worth of live recordings from 1978-2007.
Here are the rest of Tom Petty entries in Amazon's top 10 bestsellers as of Tuesday:
• The breakout hit 1979 album Damn the Torpedos ($6 on CD, $23 on vinyl), which includes Petty's hits "Refugee," "Don't Do Me Like That" and "Here Comes My Girl.
• 1995's Wildflowers ($5 on CD), with songs like "You Don't Know How It Feels" and "You Wreck Me."
• Tom Petty & The Heartbreakers' eponymous 1976 debut album, known for the classics "Breakdown" and "American Girl" ($5 on CD, $55 on vinyl if you're feeling nostalgic).
• The 1989 solo LP Full Moon Fever ($19 on vinyl), loaded with favorites such as "Free Fallin'," "I Won't Back Down," and "Runnin' Down a Dream."
Tom Petty and the Heartbreakers had just wrapped up a 40th anniversary tour at the time of the singer's death, and fans are clearly not ready to let the music stop just yet.
We've included affiliate links into this article. Click here to learn what those are.