This Chart Shows Which Airline Is the WORST When It Comes to Delays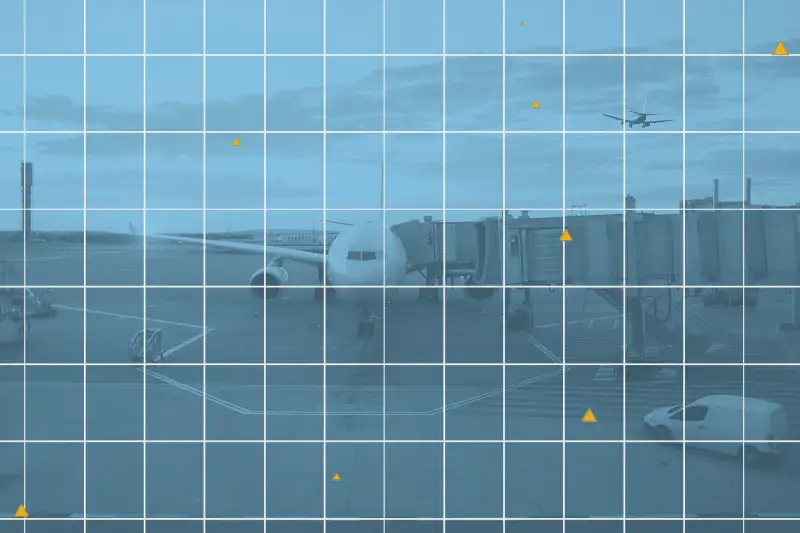 (chart) Money; (photo) Getty Images
Flight delays around the holidays are about as sure a thing as families bickering over Thanksgiving. This year will be no exception.
In the first eight months of 2018, a whopping 19.37% of all domestic flights were delayed according to the Bureau of Transportation Statistics (BTS). The average amount of time passengers were left waiting past their scheduled departure time this year was about 66 minutes (the agency categorizes a flight as a delay if it's more than 15 minutes late).
If your holiday trip is only a day or two long and every minute counts, don't fret; the average delay time varies from airline-to-airline, as do on-time frequency and the number of delays each airline is responsible for.
Money weighed these factors as well as cancellations and diversions to come up with how the ten largest domestic airlines rank when it comes to sticking to a schedule:
Hawaiian Airlines
Alaska Airlines
Delta Air Lines
Southwest Airlines
Spirit Airlines
American Airlines
United Airlines
Allegiant Air
Frontier Airlines
JetBlue
At 45 minutes, Hawaiian boasted the shortest average delay time. And while Alaska and Southwest also maintained a below-hour average, they did it with more frequency, as shown below.
The higher up the chart you go the longer the wait, but the further right the airline is, the higher the chances you'll have to wait in the first place. Spirit's average delay time was the longest, but the two airlines that came in a close second and third — Frontier and Allegiant — have considerably worse on-time track records for this year. Money reached out to both airlines multiple times; Allegiant declined to comment and Frontier didn't respond at the time of publication.
JetBlue, the only New-York based airline on the list, clearly wasn't a star in the aforementioned categories either. The company — considered one of the best airlines in a lot of other respects — said its delay time and frequency were due to the nature of the area where it flies the most.
"While JetBlue accounts for only 5.5% of U.S. commercial service, 70% of our schedule touches the congested Northeast corridor," JetBlue said in a statement to Money. "Other airlines have major hubs in less congested markets, and flights from those hubs offset delays or cancellations they may have in the Northeast."
There was a third factor that contributed to JetBlue's placement on our list, however: "Air Carrier Delays" are delayed flights running behind schedule for reasons within the airline's control (e.g. maintenance problems, aircraft cleaning, fueling, and so on). Pulling only the flights listed under "Air Carrier Delays," we can compare the numbers and see which airlines are most reliable at managing their time — and yours — when outside factors like weather or security aren't coming into play.
Asked if its geography had an effect on this information, JetBlue didn't provide a response. And BTS data showed that delay time was usually higher for delays that the airline was responsible for. When Allegiant — one of the worst performers in this area — was delayed because of its own doings this year, passengers waited an average of an hour and a half.
Cancellations and diverted flights are no less of a nuisance, of course, but these only accounted for about 2% of all flights from January to August 2018, so they were weighed less heavily in our ranking. For what it's worth, though, JetBlue had the worst record for both cancellations (2.87%) and diversions (.31%).
"We continue to work on additional improvements to address on time performance," JetBlue said. "With changes to our operation like additional scheduled ground time to absorb downline delays on strategic flights, we have seen improvement to our performance, including a more than 4 point year over year improvement to our arrival metric during the peak summer travel period."
If your concern is that delays could eat up part of your quick trip home, however, it might be wise to stick to the top half of our list this holiday season.