The Best U.S. Airlines for Your Money in 2017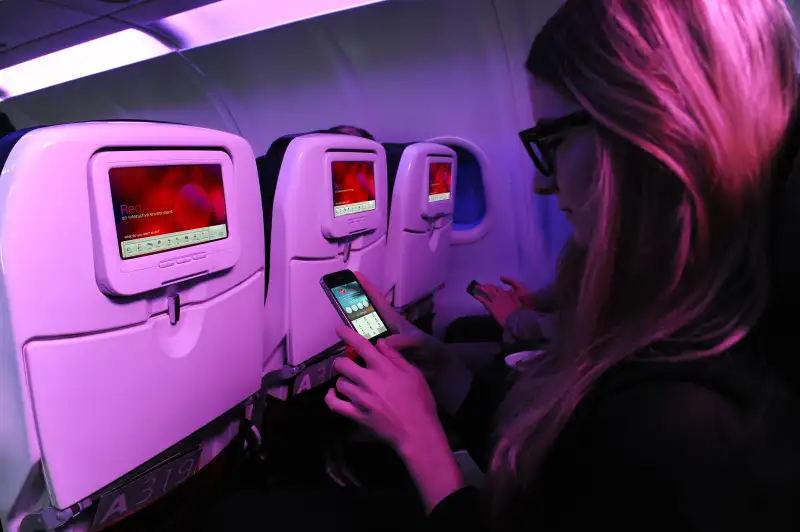 To help you take to the skies with confidence, Money ranked the 11 largest domestic airlines based on average fare, year-over-year price changes, cost per kilometer for passengers, on-time performance, fees, and customer satisfaction ratings in 12 categories. (Read all of Money's Best in Travel 2017.)
---
Platinum: Virgin America Airlines
Since it began operating in 2007, Virgin America has been a favorite of travelers, topping Travel + Leisure's best domestic airlines list for the past nine years. The appeal lies in its tech-savvy touches, like Wi-Fi on every flight, soothing mood lighting, and seat-to-seat messaging. "The brand has a distinctive in-flight experience that people love and is a great value," says Patrick Surry, chief data scientist at Hopper. FiveThirty-Eight found that Virgin America is also the fastest airline, cutting an average of seven minutes off expected flight times. Virgin America merged with Alaska Airlines at the end of last year, but Alaska has stated that "Virgin America will continue to fly under its brand with no immediate changes." Roundtrip fares are down in 2017, according to Hopper, averaging $164.
Gold: JetBlue Airways
It's easy to have a good flight on JetBlue thanks to roomy coach seats, free "Fly-Fi" high-speed Internet access, free DirecTV, and unlimited free blue potato chips and other snacks. "JetBlue always had good entertainment but has become more strongly focused on customer service," says Richard Garlick, head of J.D. Power's global travel and hospitality practice. The move has paid off, as the airline received the highest score on J.D. Power's customer satisfaction survey. Ticket prices are down 14%, bringing the average roundtrip to $159, according to Hopper. That's the second-largest drop of any domestic airline, owing to steeply discounted fares within the Northeast and to Florida.
Silver: Southwest Airlines
Not a fan of fees? Fly Southwest. This carrier won't charge you if you need to change your flight and allows two free checked bags, including skis and golf clubs, making it the most generous in the business. In fact, Travel + Leisure readers gave the airline the highest score of any domestic airline when it comes to getting value for their money. J.D. Power awarded Southwest the highest customer satisfaction score of any carrier in terms of check-in experience, boarding, and in-flight crew. Seats are a first-come, first-served game, so be sure to check in early.
---
The Rest, in Order
Alaska Airlines: Average arrival delays for this brand are negative, meaning it's early more often than it's late—and with an average arrival that's 2.67 minutes before the expected time, it tops all other domestic airlines.
Hawaiian Airlines: This airline is the most dependable, with the highest percentage of on-time flights, according to FlightStat. Hawaiian clocks in with a 91% on-time rating, well above the 80% average for domestic carriers.
Delta Air Lines: Thanks to Delta's expansion of its no-frills "basic economy" fare to more markets, the carrier saw the biggest year-over-year decline in average roundtrip airfares, according to Hopper. Tickets dropped 17% to $238 this year, from $269 in 2016.
Frontier Airlines: This budget carrier offers the lowest average roundtrip airfare at only $111, Hopper found.
Allegiant Air: This carrier offers the best prices per distance flown, charging only 13 cents per kilometer on average, according to Rome2rio. That's the lowest rate of all domestic carriers.
Spirit Airlines: Average roundtrip airfare costs only $117 on Spirit, making it the second-cheapest domestic carrier, according to Hopper.
United Airlines: The average cost of a ticket on United fell 7% year-over-year, to $234 from $285. That's the third-biggest drop among domestic carriers, Hopper found.
American Airlines: The average round-trip flight on American costs $227, according to Hopper.
Additional reporting by Athena Cao and Tola Brennan.