7 Amazing International Vacations That Won't Cost a Fortune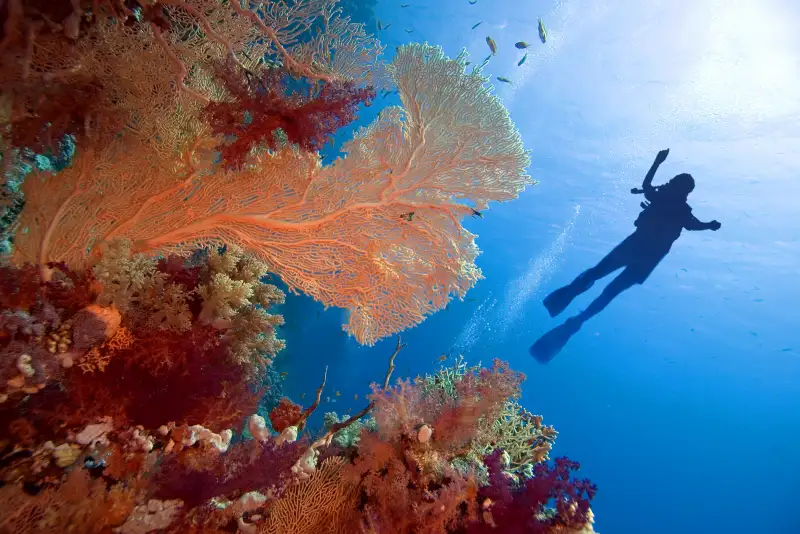 Andrey Narchuk—Getty Images
If Paris is too passé for your next international vacation, it's time to consider a more off-the-beaten path experience. A number of destinations deliver great adventures and excellent value, with fewer tour-bus hordes.
For this ranking, Money has scoured its Best in Travel database to identify seven cities that may not be at the top of tourists' lists—yet—but are packed with incredible things to do, delicious flavors to try, and unique places to stay. (And for more travel inspiration, check out all 17 of the top destinations named in Money's 2017 Best in Travel.)
---
1. Oaxaca, Mexico
Total Cost of a Week for Two: $1,948
Forget Cabo and Cancun: Mexico's real gem sits in the foothills of the Sierra Madre. Oaxaca offers the best of everything visitors love about the country: beautiful ruins, colonial charm, markets bustling with handmade crafts, and superb food.
A flight to the area will set you back about $570, according to flight-booking app Hopper, but the stay will be cheap. Hotels rooms are down 18% year over year, Hotels.com found, averaging $78 a night. Excursions, food, and trinkets have also become easier on the wallet, thanks to a drop in the value of the Mexican peso against the dollar.
Topping your schedule should be a visit to Monte Albán, which was an ancient capital of the Zapotec civilization and is now a World Heritage Site. Admission to the site costs less than $4. The Zócalo, Oaxaca's central square, is the perfect place to get a feel for the place's atmosphere. Stop at one of the many sidewalk cafes to watch marimba ensembles or brass bands play while hawkers try to tempt with crafts.
Wander through the Mercado 20 de Noviembre to sample Oaxacan regional dishes such as moles, tasajo, tlayudas, pan de yema, chapulines, and large cups of spiced hot chocolate. Or dine in with the locals at El Típico, where you can try one of their daily moles.
---
2. Xi'an, China
Wolfgang Kaehler—LightRocket via Getty Images
Total Cost of a Week for Two: $2,828
Much of Xi'an is a time capsule: both truly ancient and well-preserved. The city's biggest attraction is undoubtedly the "Terra Cotta Army." A museum ($22 adult admission in high season) just outside the city center walks visitors through the history of these 8,000 statues and the 1974 excavation that unearthed them after 2,000 years.
Spend an afternoon exploring the city's ancient city walls ($8 to enter), which stand almost 40 feet tall and are the best preserved in China. Rent a bike near the South ("Yongning") Gate and take a leisurely ride over the over 600 year structure.
You can fly into Xi'an Xianyang International Airport for under $1,000, on average, according to Hopper. Once there, the average hotel costs about $96 a night, according to Hotels.com.
---
3. Hoi An, Vietnam
Judy Bellah—Getty Images/Lonely Planet Image
Total Cost of a Week for Two: $2,684
A UNESCO World Heritage Site, Hoi An has roots that can be traced back to a 15th-century fishing port. Today the coastal town, situated on the Eastern Vietnam Sea, offers both historical sites and pristine, white-sand beaches.
Among the many historical sites in Hoi An is the breathtaking Japanese Covered Bridge, built in the 16th century. Walking across the bridge is free, although there is a small fee to access the museum on the north side of the structure.
If you're looking for adventure, take a tour in a traditional wooden long-tail boat. Hoi An Kayak offers a half-day tour (starting at $45 per person) to Cam Thanh Village, where travelers meet bamboo craftsman and share a home-cooked meal with a local family.
The well-reviewed Vinh Hung Heritage Hotel offers modestly priced rooms in the center of the historic district. On average, hotel prices in Hoi An are down about 11% and average just $66 a night, according to Hotels.com.
---
4. Siem Reap, Cambodia
Total Cost of a Week for Two: $2,445
Adventurous travelers will find spectacular sights in a lush jungle setting in this Cambodian cultural capital. Flights to Siem Reap are down almost 11% this year, averaging $812, according to Hopper.
Once you arrive, get your bearings by visiting the Angkor National Museum ($12 admission), which focuses on the Khmer civilization (the predecessor to the modern Cambodian state). It's a great way to put into context the nearby Angkor temples nearby ($37 for a one-day pass), which cover an area of almost 250 square miles. Allow at least a few hours to visit the Temple of Angkor Wat, the biggest and arguably most spectacular of these sites. If you're looking for a less-traversed temple, check out the spectacular views from Phnom Bok (included in the Angkor Archaeological Park pass), and located about 45 minutes outside the city by car.
Siem Reap also has a lively street food scene, especially at night, with vendors that set up opposite the Old Market and near the Park Hyatt Hotel. Don't forget to try the potent local rice wine, called sraa.
---
5. Kraków, Poland
Total Cost of a Week for Two: $3,200
A bustling city full of medieval charm, Krakow is also one of the oldest in Poland. Hopper reports flights from the U.S. are down 5% over the past year, while the cost to spend a night averages $107, according to Hotels.com.
In the main square of Old Town, you can listen for the trumpet signal that is played live on the hour from St. Mary's Basilica. For a quick bite, check out the city's milk bars—a holdover from Krakow's Soviet days, these former worker canteens now serve cheap, simple dishes like pierogis. (U Stasi, located in Old Town, is a good bet.)
The remnants of the Holocaust loom large in Poland. Several tour companies offer tours of the old Jewish quarter of Kazimierz, and further afield, you can visit former concentration camp sites like Auschwitz and Plaszów—the latter made famous through the film Schindler's List.
---
6. Sharm el Sheikh, Egypt
Andrey Narchuk—Getty Images
Total Cost of a Week for Two: $3,306
Desert sands and pyramids spring to mind when you think of Egypt, but this city, located on the Red Sea, is perfect for those seeking beach days and water adventures.
Getting here may require a couple flights, but there are some seriously good values for hotels available. Rooms go for about $100 on average, more than 29% less than they did in 2015, Hotels.com found.
The Egyptian pound has also weakened against the dollar, allowing you to better take advantage of top-of-the-line scuba diving and snorkeling trips. That's important, because the main attractions here lie below the water line. Experienced divers shouldn't miss a visit to Ras Mohammed National Park's southern tip. Named one of the best dives in the world by Lonely Planet, it offers views of sheer coral reef walls through dense arrays of fish and the remains of a Cypriot freighter. Less advanced divers may want to try Ras Um Sid for a dramatic dropoff that also teems with fish.
---
7. Sofia, Bulgaria
Total Cost of a Week for Two: $2,725
After centuries of rule by a succession of empires, Sofia is left with an eclectic mix of Roman ruins, Ottoman-era mosques, domed churches, and Soviet military monuments. As with many European cities, both airfare and hotel costs have fallen year over year.
Start your sightseeing at Aleksander Nevsky Cathedral, whose golden domes are a striking symbol of the city; it was constructed to honor soldiers who died fighting for Bulgaria's independence during the 19th century Russo-Turkish War. The underground museum at St. Sofia Church holds an ancient necropolis and the remains of four other churches.
Sample authentic Bulgarian cuisine at Manastirska Magernitsa, whose recipes come from a monastery. Or try an updated spin on the traditional fare at Moma Bulgarian Food & Wine, where you'll want to start with a shot of "rakia."
---
Methodology
To make the preceding selections, Money weighed more than 14,500 data points for over 200 of the most popular international destinations. Then we ranked the top seven cities that scored highest on overall cost factors, giving the most weight to the price of airfare, lodging, and food, as well as the biggest year-over-year price drops. We also considered the number of restaurants and attractions each city offered, as well as experience factors like low crime rates, pleasant weather, and ease of access to public transportation. Only one winner was chosen per country.
We've included affiliate links in this article. Click here to learn what those are.