The 3 Worst Airports in America Have 1 Thing in Common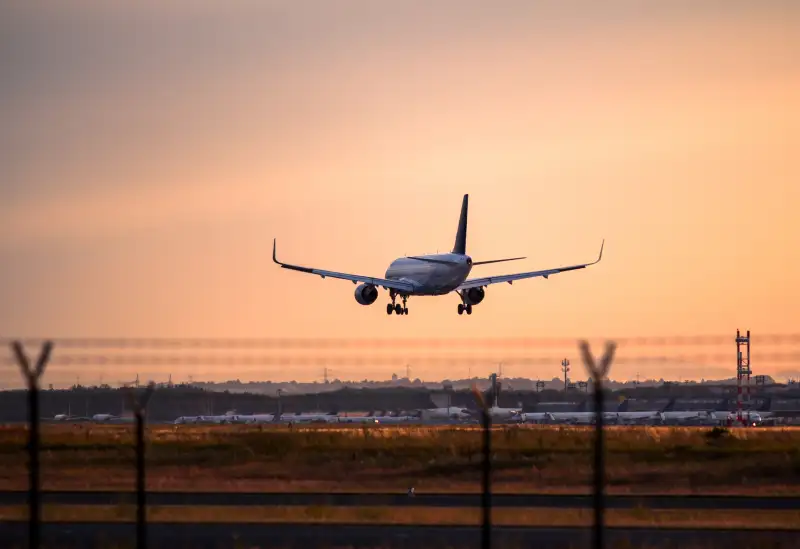 Name this city: It's one of the country's most popular travel destinations—and it's served by the worst airports in the U.S.
If you guessed New York City, you're not wrong. Although the city has three major airports that service the metro area, none of them are a winner with travelers.
Not to put too fine a point on it, but John F. Kennedy International Airport, LaGuardia Airport and Newark International Airport ranked at the absolute bottom of Money's survey of 80 of the country's most traveled commercial airports—a list that included not only smaller outposts like Bozeman Yellowstone International Airport but also mega airports like LAX. The analysis included a wide range of factors: on-time arrival rates, security delays, customer experience scores from J.D. Power, reader reviews from Travel + Leisure, and traveler amenities such as shops and restaurants.
The airports' unfortunate ranking:
78. John F. Kennedy International Airport
79. Newark Liberty International Airport
80. LaGuardia Airport
Ouch.
"The most important factor in airport satisfaction is the terminal facilities themselves—that's the building, how clean it is, what condition it's in, the bathrooms," says Mike Taylor, who leads J.D. Power's airport research. And the data bears this out: LaGuardia came in last among large airports evaluated by J.D. Power, and its facilities score was the absolute lowest among all airports rated. Newark came in last among the mega airports—and its facilities score was the second-lowest overall.
All three airports had some of the lowest customer ratings from Travel + Leisure readers.
When it comes to cleanliness, travelers are critical of airports that look beat, Taylor says. "If anything is worn, it's always considered unclean—whether it's antiseptic or not," he says. Part of the reason LaGuardia gets such horrible scores, for instance, may be that the airport is stalling on small maintenance projects while it undergoes a major renovation, Taylor says: "It just isn't worth recarpeting or repainting it, because it's going to be torn down in 18 months."
Access to the airport is also a key determinant, Taylor says—another problem for the busy New York hubs. "It's very hard to get around the New York area; it's very hard to get to the airport itself," Taylor says.
Other issues at play stem from the sheer volume of travelers in the greater New York area. Last year, the three airports saw over 132 million passengers, according to data collected by the Port Authority of New York and New Jersey. Compare that to the just over 10 million at Money's top airport, John Wayne Airport in Santa Ana, Calif.
All those people mean more air traffic congestion, and poorer on-time performance. JFK, LaGuardia and Newark consistently ranked in the bottom half of North American airports for on-time departure performance during 2017, according to data collected from FlightStats.
At LaGuardia, for instance, only about 72% of the airport's arriving flights were on time in 2017, according to data from the Department of Transportation. The average among U.S. airports was over 80%.
But there's at least some good news. Renovations underway at both LaGuardia and Newark's Terminal A should help improve travelers' experience, Taylor says—and he's hopeful that, in the future, New York airports' performance will be much improved.
With additional reporting by Sergei Klebnikov.