This Is the Presidential Candidate Top Earners Are More Likely to Back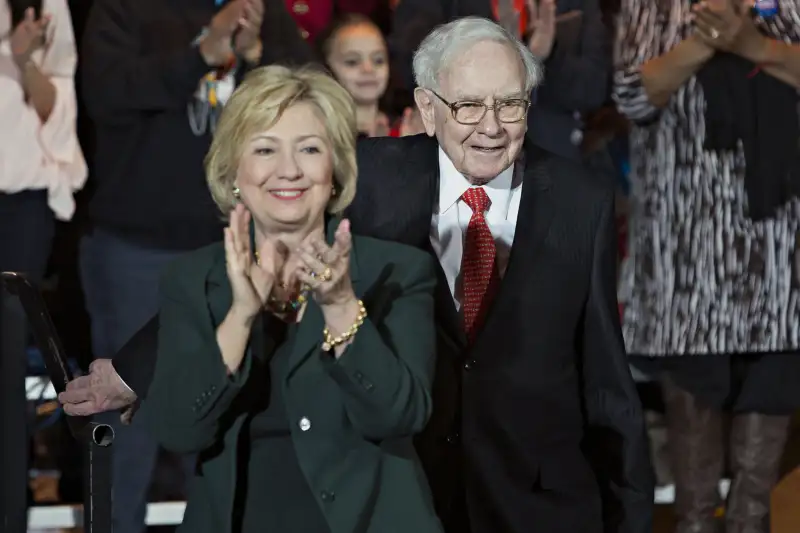 Bloomberg—Bloomberg/Getty Images
For literally decades, the GOP has been the party of big business and big money. Now, it looks as though the tide may be turning. Like everything else unusual and unexpected about this presidential campaign, the results of a new poll show a distinct shift in the political preferences of America's richest voters. Specifically, more of them would prefer to be saying, "Mrs. President" come November.
According to a new Bloomberg Politics Purple Slice online poll conducted between September 16 -19, Hillary Clinton beat Donald Trump by 4 percentage points, 46% to 42%, in a two-way matchup, among likely voters with household incomes of $100,000 or higher. That might not sound like a lot, but it's a pretty seismic shift.

Bloomberg noted this is bad news for Trump, since this group comprises 28% of the electorate, and it's a group whose support would have been a sure thing until this election cycle. In 2012, Mitt Romney carried this voter group with a 10 percentage point lead over President Obama.
The new poll also showed that Clinton held her lead against Trump when the race was split four ways: She got 41% to Trump's 37%, with 11% going to either Gary Johnson or Jill Stein and another 10% unsure. That, combined with the poll's 4% margin of error, still means the race could go either way, but it's a big departure from the norm. And it's telling that 56% of poll respondents said they believed, regardless of how they are voting personally, that Clinton will be the next president.