The 10 Most Popular Halloween Costume Ideas This Year, According to Google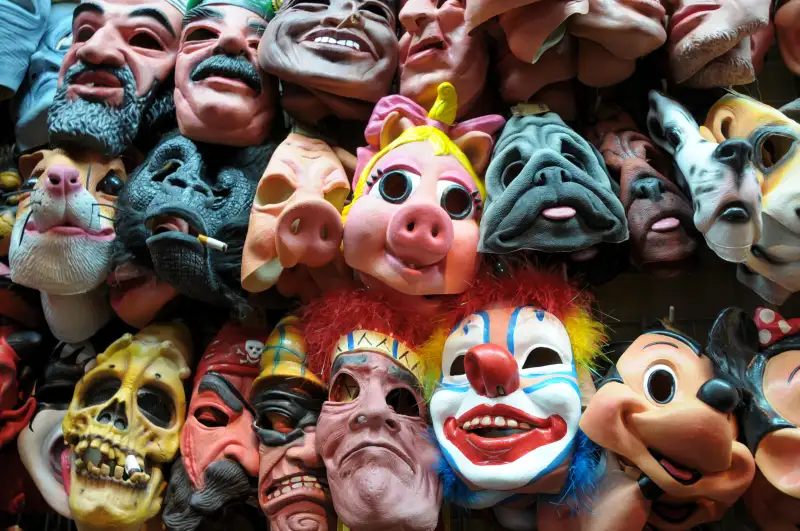 fbi001—Getty Images/iStockphoto
It's getting to be crunch time for Halloween costume hunting, and Google has a solution for trick-or-treaters with no good costume ideas. The search engine's analytics tool Frightgeist reveals the top trending Halloween costume ideas for 2019 (according to Google searches), and the number one spot might be the scariest look yet.
Google analyzed search data throughout September 2019 to come up with the most popular Halloween costumes, and Pennywise a.k.a. "It" came up in the top spot. That's not too surprising considering the horror sequel dropped on Sept. 6. Last year's top Halloween costume search, Fortnite, is still a trendy choice and made it into the top ten for 2019.
The tool also allows users to search for top costumes based on area by looking at a map, or brainstorm ideas with a "costume wizard." That function lets people decide "spookiness" and "uniqueness" levels, plus you can choose between a classic or modern look.
Before buying a Halloween costume, take some time to browse around. If you're looking for deals on Halloween costumes, take note of the special promotions offered by retailers. At Target, for example, you can $5 off when you spend $30 or $10 off when you spend $50 on Halloween costumes right now. Meanwhile, when you enter the code GET30 at checkout with Spirit Halloween, you'll get 30% off a second costume when you buy the first at regular price.
There are tons of Halloween deals out there right now, and the sales and promotions change day to day. But with a little legwork, it's easy to save on Halloween costumes one way or another.
Now, here are the top Halloween costumes in 2019 according to Google:
Get in true spooky season spirit, and dress as the frightening killer clown, Pennywise. Or, get a group together and dress up as all of the kids from Derry.
Courtesy of Spirit Halloween
There are so many possible iterations of this classic costume. There's the Sanderson sisters from Hocus Pocus, the Wicked Witch of the West from The Wizard of Oz, or any one of the many versions of "Sabrina the Teenage Witch."
Tom Holland's Peter Parker is one of the most beloved versions of the character. So, it's no surprise it lands a top spot, here. Try out his "Iron Spider" Halloween costume from the latest film, Spider-Man: Far From Home.
Large inflatable dinosaurs have taken over the internet. The once prehistoric creature has been modernized in meme culture, and that's reflected in Halloween costume trends this year. The mascot-style look is hilarious, weird, and perfect for the holiday.
Anyone with a kid under the age of 15 probably knows about the extremely popular Disney Channel movie Descendants. The film follows four of the iconic villains' kids, and the third installment premiered in early August.
With It and Joaquin Phoenix's Joker gaining so much popularity this fall, it makes sense that a general "clown costume" makes the top ten list. Complete the ensemble with a creative clown makeup look by looking up the hashtag #clownmakeup on Instagram.
The video game that took the world by storm last year has held strong in its popularity. People are still searching for the best ways to dress as the characters from the game. Drift is one of the exclusive "skins" from season five of the game.
Courtesy of Spirit Halloween
A reboot of the '80s classic about a killer doll, Child's Play, was released this summer, so now everyone's thinking about how to look just like the freaky figurine. Adorn this mask with a striped shirt and overalls.
Courtesy of Spirit Halloween
Nostalgia is in full swing, especially after the third season of "Stranger Things" aired in July and an '80s-influenced season of "American Horror Story" dropped in September. Now, people are looking for a totally tubular costume fit for that decade.
Courtesy of Spirit Halloween
Dress up as something a little less scary, and a little more magical by getting a sparkling unicorn horn and pairing it with an all-white dress. This costume is a great option for kids' too, and there are plenty of outfits available. Or, get some ideas for unicorn makeup on Instagram under the hashtag #unicornmakeup.
Courtesy of Spirit Halloween
We've included affiliate links into this article. Click here to learn what those are.