Act Fast and Save $50 on What Shoppers Are Calling 'The Unnecessary Necessity' For Chilly Winters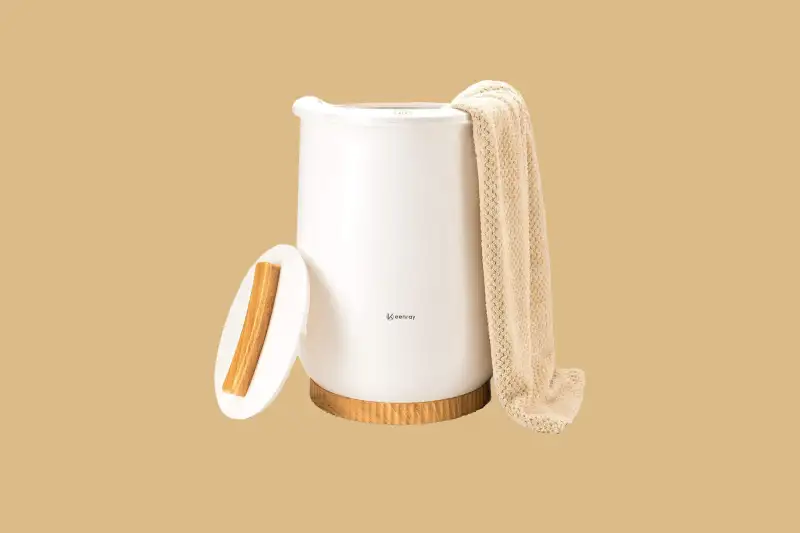 With winter in full swing, it's time to start stocking up on items that will keep you cozy and comfortable. Keeping your towels and other garments warm is an often overlooked luxury that's a lot cheaper than heated floors.
We all know how annoying it can be to step out of a nice, hot shower and reach for a towel that hasn't been warmed up at all. It's like jumping into a pool of ice water! But now, with Keenray Bucket Towel Warmers, you'll never have to experience that feeling again.
A luxury you never thought you needed
This luxury towel warmer is a perfect addition to any bathroom. It can fit up to two oversized towels, so you'll always have an extra helping of warmth when you need it most. Plus, it has an auto shut-off feature for added convenience. So don't wait — enjoy the cold weather with this must-have item that's on a limited-time sale for 32% off.
The luxury towel warmer heats up rapidly in just a minute and reaches a high temperature in only 6 minutes. The single-button control offers convenience, while the adjustable timer allows you to adjust the warming time to suit your needs. This winter must-have can heat towels all the way through, keeping your garments warm and cozy.
The towel warmer is also incredibly safe and compact for easy storage. It's lightweight enough to move around the house, and the bucket and lid separate for quick cleaning. The round-shaped base is stylish, and attractive and operates efficiently and quietly. This versatile product makes a great gift for any occasion, which is why shoppers highly recommend it. Here's what one of them had to say about it:
"Where has this been all my life? The comfort of wrapping a warm towel around me after the shower, especially in the winter, is ahhhhmazing. I even put my clothes/PJs at the bottom[...]Overall, we love it, and look forward to our showers and baths!"
This towel warmer is an excellent choice for those looking to upgrade their bathroom experience with a luxurious feel. Its quick heating time and extra-large capacity make it perfect for those who want to experience a spa-like feeling in their own home.