Toys for Tots Can't Find Space for Santa's Workshop Because of the Marijuana Industry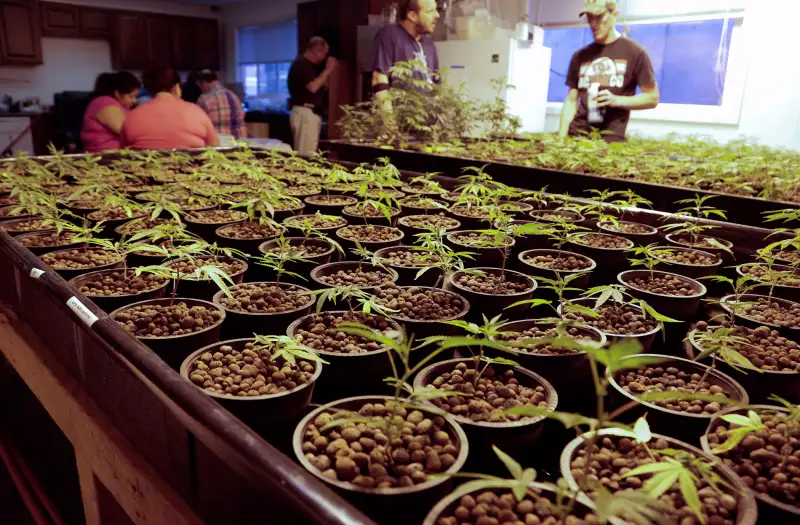 Each year around this time, Toys for Tots operations around the country are busy preparing for the holiday season. Some 700 communities in all 50 states host not-for-profit Toys for Tots programs, in which needy children receive toys thanks to donations and a wide variety of toy-collecting campaigns. Toy collections generally start in October, and operations usually need big warehouses to store all of the goods until the time comes to distribute them.
Normally, Toys for Tots is able to find warehouses that will donate their space to the cause. This year, however, the Toys for Tots program in Denver has been finding it especially difficult to find a warehouse willing to offer up its space for the sake of disadvantaged kids—and the pot industry is getting the blame.
The Denver Post reports that warehouse rent prices in the city are almost double their historic average right now, thanks to surging demand from Colorado's booming marijuana market. With extremely low vacancy rates and high prices for industrial spaces in Denver, warehouse owners are apparently very reluctant to donate their properties this season.
"The minute they hear this isn't a dispensary trying to rent the space out and that we're looking for someone to donate the warehouse, they lose interest," Marine Sgt. Phillip Sena, the Denver regional Toys for Tots coordinator, said. "I get the business aspect of that. But if we get a warehouse, that means that children are going to get toys this Christmas in Denver."
For now, Toys for Tots in Denver is focused on dropping off toy-collection boxes at local participating businesses, and it's asking stores to hang onto the toys in lieu of delivering them to a warehouse. It looks like the program will be paying out of pocket for a warehouse for this season, but as the Denver Post noted, using money to rent space "will detract from the amount spent toward Colorado kids in need."
Hey Santa, make note of what's happening in Denver when you're updating the Naughty List.
Read Next: The Nation's First Marijuana Resort to Open in South Dakota