Toys 'R' Us Filed For Chapter 11 Bankruptcy Ahead of the Holidays. Here's What That Means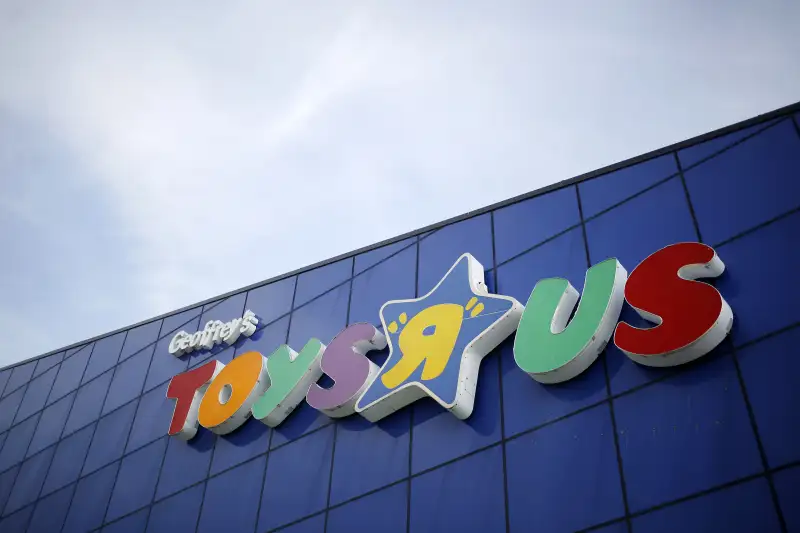 Bloomberg—Bloomberg via Getty Images
Toys 'R' Us has filed for bankruptcy protection — a move that echoes a larger trend for struggling brick-and-mortar retailers and comes just ahead of the busy holiday season.
Here's what to know about the decision.
What did Toys 'R' Us do?
The retail giant, which also owns Babies 'R' Us, filed for Chapter 11 bankruptcy late Monday as it struggles with billions of dollars in debt and faces stiff competition from powerhouses like Amazon and Walmart. The company plans to restructure its $5 billion in long-term debt to create a more sustainable financial structure and change its customer experience.
"Today marks the dawn of a new era at Toys 'R' Us where we expect that the financial constraints that have held us back will be addressed in a lasting and effective way," said Dave Brandon, Toys 'R' Us chairman and CEO, in a statement.
Why did Toys 'R' Us file for bankruptcy?
A private company, Toys "R" Us was bought by private equity firms Kohlberg Kravis Roberts and Bain Capital and real estate firm Vornado Realty for around $6 billion in 2005. With $4.9 billion in debt, the company owes $400 million in interest payments in 2018 and another $1.7 billion in 2019, according to CNBC.
The retailer said it has received more than $3 billion from lenders like a JPMorgan-led bank syndicate and other existing lenders for the company to help it "immediately improve" the company's operations.
Filing for Chapter 11 bankruptcy means the company will have an opportunity to reorganize its operations and structure in order to keep the business open and create a sustainable financial structure, according to the company. Toys "R" Us filed a voluntary petition in a federal court in Richmond, Va., and the company's Canadian subsidiaries plans to seek protection under that country's court system.
Along with longstanding debt, Toys "R" Us struggled to adapt to the changing retail landscape, which has moved online, as it lagged behind in its online stores. The company also struggled with keeping toys in stock during the peak holiday season.
Will Toys 'R' Us stores close?
The company, Brandon said, will not be closing a vast number of stores immediately, as other retailers have in recent years. The 1,600 Toys 'R' Us and Babies 'R' Us stores around the world "are continuing to operate as usual," the company said in a statement, noting that it plans to bolster its customer experience both in stores and online.
"We are confident that these are the right steps to ensure that the iconic Toys'R'Us and Babies'R'Us brands live on for many generations," Brandon said.